UN BODY URGES FRANCE, GREECE TO DO MORE TO HELP MIGRANTS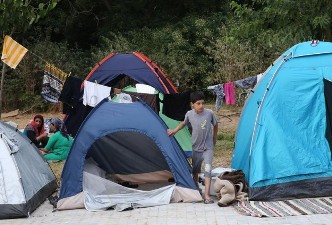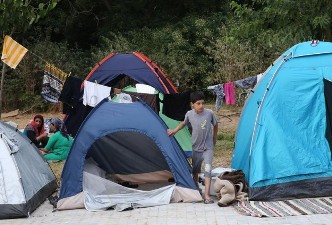 Geneva, 23 Shawwal 1436/8 August 2013 (MINA) – The United Nations High Commissioner for Refugees (UNHCR) has called on France and Greece to do more to help migrants.
France needs to do more to take care of migrants in the northern French town of Calais, UNHCR spokeswoman Melissa Fleming said at a press conference in Geneva on Friday.
Fleming urged France to prepare an urgent action plan for migrants in the Calais town. She underlined that the situation in Calais was not unmanageable, adding that the tragic problem needed a serious and sustainable solution.
Hundreds more migrants are waiting at unofficial camps in the northern French town of Calais for an opportunity to make a crossing. Anadolu Agency reported as quoted by Mi'raj Islamic News Agency (MINA).
The incursions by migrants and a simultaneous strike by French ferry staff near Calais has caused long travel delays between France and the U.K.
Around 2,000 migrants have occupied a banned zone at the entrance of Manche Tunnel since last week in Calais.
Vincent Cochetel, UNHCR's Europe director, also addressed the press conference and warned of deepening refugee crisis in Greece, and called for urgent and bold action.
He said that 124,000 refugees and migrants had arrived by sea this year in Greece, mainly to the islands of Lesvos, Chios, Kos, Samos and Leros.
"The Greek authorities need to urgently designate a single body to coordinate response and set up an adequate humanitarian assistance mechanism.
As Greece faces financial challenges the country needs help, European countries should support Greece in these efforts," he said.
On August 1, Cochetel, who had visited the islands of Kos, Lesbos and Chios islands, said that migrants were forced to sleep in public places. He urged Greece to deal with the situation by setting up refugee camps that met basic needs of migrants.
More than 100,000 refugees have arrived in Greece since the beginning of 2015, UNHCR spokesman William Spindler said on July 24. Spindler added that 60 percent of the refugees came from Syria. (T/P002/RO6).
Mi'raj Islamic News Agency (MINA)