Before Died, Yasser Arafat Asked Turkey to Defend Al-Quds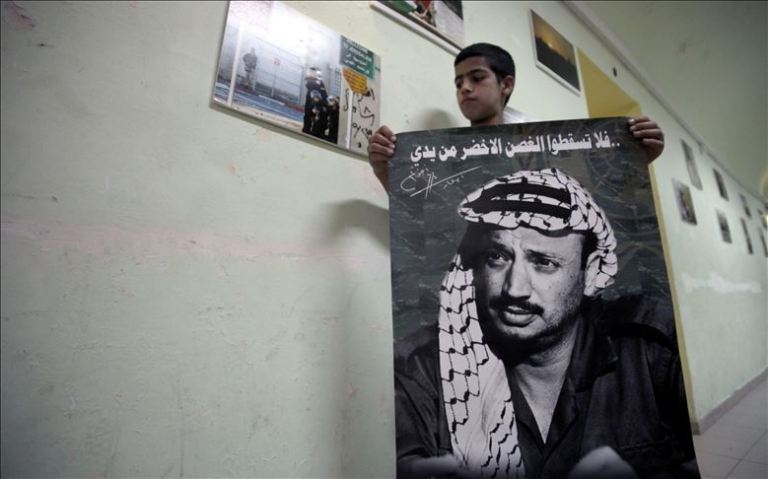 Al-Quds, MINA – Five months before he died, Palestinian first elected president Yasser Arafat sent a message to the Turkish Government to defend the Holy City of Al-Quds (Jerusalem) and Al-Aqsa Mosque.
Arafat, who is also the founder of Palestine Liberation Organization (PLO), died on November 11, 2004 at the age of 75 in Clamart, France.
It was said by Huseyin Tanriverdi, a former member of the Turkish parliament who had ever met with Arafat in Ramallah on May 2004. Arafat was locked up in the Mukataa (headquarters) for more than two years by Israeli soldiers, thus quoted from Anadolu Agency (AA) on Monday, November 11.
Commemorating his visit, Tanriverdi, who also served as Chair of the Turkish-Palestinian Committee in parliament, said that during the meeting, the Palestinian leader explicitly asked him to convey the leaders in Ankara to defend Al-Quds and Al-Aqsa Mosque.
"I have a message for you and the people of Turkey. You are the people (Ottomans) who saved Al-Quds at different times in history. You are the people who call the city Haram Al-Sharif (the Blessed), "Arafat told Tanriverdi.
During the discussion, Arafat traced history and said that Turkey had proven that the country knew the value and importance of Al-Quds for Islamic world.
He even said that Jerusalem had been given under Turkish guardianship and asked Ankara to play its role.
"Al-Quds is in your guardianship. You must assume the responsibility of defending and protecting the city, as you (Ottoman) did in the past, "Tanriverdi quoted Arafat as saying.
The city of Jerusalem was under Ottoman control for nearly 400 years, before it was annexed by Britain in 1917. (T/Sj/P2)
Mi'raj News Agency (MINA)