ARAB LEADERS DISCUSS CREATION OF JOINT MILITARY FORCE AT EGYPT SUMMIT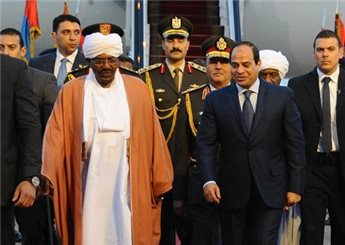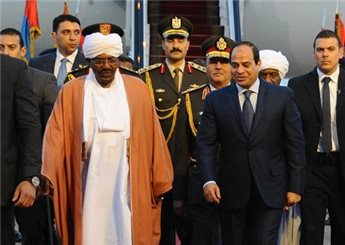 Cairo,  9 Jumadil Akhir 1436/ 29 March 2015 (MINA)- An Egyptian-hosted Arab League summit opened in the southern Sinai city of Sharm el-Sheikh on Saturday, with discussions dominated by plans to form a joint Arab military force.
Fourteen Arab presidents, kings, and emirs were in attendance at the summit which will continue through to Sunday and will ultimately address 11 issues, including a joint Arab military force, the Palestine-Israel conflict, and recent developments in Syria, Libya and Yemen.
Plans for the joint force come against the backdrop of Saudi-led strikes on Houthi militias in Yemen in support of embattled Yemeni President Abedrabbo Mansour Hadin, Ma'an News Agency quoted by Mi'raj Islamic News Agency (MINA) as reporting.
In a post-Arab Spring era of conflict and political turmoil, Yemen has been viewed as a test case of joint military intervention by regional players rather than Western powers.
Following years of chaos in neighboring Libya and a long-standing insurgency in its own Sinai Peninsula, Egypt's President Abdel Fattah al-Sisi has been advocating joint Arab action against hostile militants.
Arab foreign ministers, in preparatory meetings, already agreed Thursday on the joint force, in a draft resolution to be submitted to Arab leaders during the summit.
They "agreed on an important principle, to establish the force," Arab League secretary general Nabil al-Arabi told a news conference.
"This is the first time that a force will be created and work under the name of Arab states," he said, describing the move as "historic."
Speaking at the summit, President Sisi said that his country welcomed Arab foreign ministers' decision to form a joint coalition to face security challenges in the Arab world.
Yemeni President Hadi, who arrived in Sharm el-Sheikh on Friday, called for a continuation of the intervention in Yemen, labeling it an "actual application" of the joint Arab force.
Palestinian cause 'a priority'
Other issues addressed at the summit included the Islamic State group's penetration in Iraq, Syria, and Libya, and a call from Sisi for nuclear weapons to be cleared from the Middle East, saying that such a resolution could be executed by the international community.
As in every Arab summit, the Israel-Palestine conflict also figured on the agenda.
Sisi demanded an end to the Israeli occupation of Palestinian land in accordance with past international resolutions, in particular the 2002 Arab Peace Initiative.
The Emir of Kuwait Sabah al-Ahmad al-Sabah also said that the Palestinian cause was a priority for Arabs.
The Palestinian Minister of Foreign Affairs, Riyad al-Maliki, told Ma'an that the objectives of the summit were the clearest in 40 years, not only regarding military operations in Yemen, but also support for the Palestinian cause.
Palestinian President Mahmoud Abbas arrived in Sharm el-Sheikh for the summit on Friday evening.
The peace initiative in 2002 was approved at an Arab Summit in Beirut and offered normalized relations between Israel and the Arab world in exchange for withdrawal from the occupied territories, including Jerusalem, and a "just settlement" for the Palestinian refugee crisis.
Ahead of last year's summit in Kuwait, officials told Ma'an that Arab envoys were considering withdrawing the Arab Peace Initiative, but to date it remains the most comprehensive proposal. (T/P010/R04)
Mi'raj Islamic News Agency (MINA)