U.S. ANNOUNCES $13 MILLION TO SUPPORT PALESTINIAN REFUGEES IN WAR-TORN SYRIA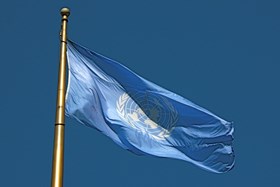 Washington, 9 Shawwal 1436/25 July 2015 (MINA) –The United States government is providing a US$13 million contribution as a response to the UNRWA Syria crisis, affecting hundreds of Palestinian refugees in the war-tattered territory.
US$9.1 million of the new contribution will support the Agency's humanitarian work inside Syria, where an estimated 95 percent of the 480,000 Palestinian refugees remaining in Syria are fully dependent on UNRWA humanitarian assistance to meet their minimum food, shelter, health, water and sanitation needs.
An additional US$3.9 million will support the humanitarian needs of the 45,000 Palestinian refugees from Syria (PRS) who have fled to Lebanon and the more than 15,500 PRS recorded with UNRWA in Jordan,  The Palestinian Information Center quoted by Mi'raj Islamic News Agency (MINA).
A statement by the UNRWA said PRS in Lebanon and Jordan face increasing poverty and vulnerability. PRS in Lebanon have little access to livelihood opportunities or public services, and UNRWA cash assistance represents the main source of income for over 95 percent of PRS and the sole income for over 75 percent of this especially vulnerable population.
In Jordan, UNRWA cash assistance is the main source of income for PRS who struggle to meet their most basic needs, such as ensuring their children to have enough to eat. Eighty-two percent of PRS in Jordan have been assessed as 'most vulnerable', including 42 percent assessed as 'extremely vulnerable'.
The cumulative effects of four years of war meant that the humanitarian crisis for Palestinian refugees in Syria is more severe than ever. Fear, anxiety and despair are rampant in the war-ragged territory, where securing funding to support even the most basic needs of a desperate community of Palestinian refugees remains a challenge. (T/Imt/NMT)
Mi'raj Islamic News Agency (MINA)