NO AGREEMENT WITH SYRIA PREVENTING PALESTINIANS' MOVEMENT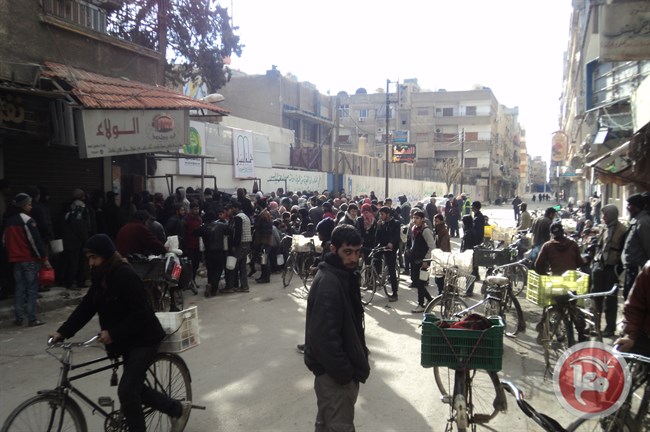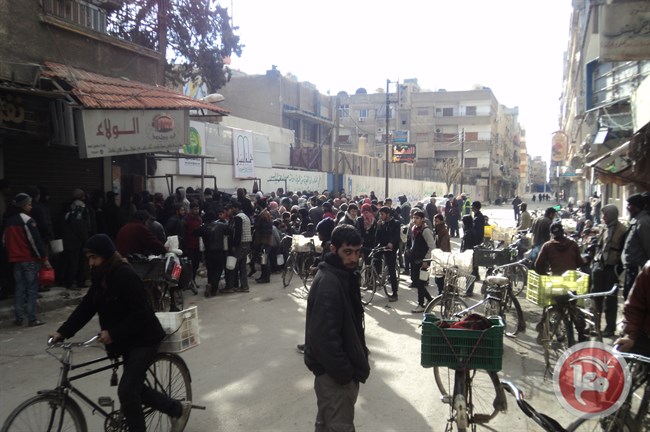 Damascus, 25 Ramadan 1436/12 July 2015 (MINA) – The Palestinian ambassador to Syria announced Saturday that there are no talks or agreements with Syria regarding the prevention of Palestinians from travelling outside or inside Syrian lands.
Ambassador Anwar Abd al-Hadi's statement came amid media reports that the Syrian government was allegedly preventing the movement of Palestinians living throughout Syria.
Abd al-Hadi made the announcement as he met with popular committees in the Yarmouk refugee camp outside of Damascus, Ma'an News Agency reports as quoted by Mi'raj Islamic News Agency (MINA).
Popular committees are official entities affiliated with the Palestinian Liberation Organization (PLO) in Palestinian refugee camps across the occupied Palestinian territories and abroad.
Abd al-Hadi discussed the difficult conditions that Palestinians of Syria are experiencing, especially in the Yarmouk camp.
"We support a peaceful solution/resolution in the refugee camp based on an agreement signed in June 21st, 2014," Abd al-Hadi said during the meeting.
"Despite the obstacles and difficulties we will not let go on negotiations to empty the refugee camp of arms and armed men for the safety of our people and to prevent destroying the refugee camp," Abd al-Hadi added.
The Yarmouk refugee camp was created in 1957 for Palestinians displaced by the establishment of Israel in 1948.
Before the Syrian war began in 2011 around 160,000 Palestinians and Syrians resided in the camp.
Around 18,000 remained in Yarmouk following a nearly two-year long government siege imposed after rebel forces took up positions inside the camp, making life virtually unlivable for residents.
Today around 7,000 remain, out of around 600,000 Palestinian refugees living in Syria despite the ongoing war between regime and rebel forces, as well as increasing takeover of the country by the Islamic State group (IS).
On April 9 IS stormed the camp, taking control of nearly 80 percent of Yarmouk.
By the end of May Palestinian groups reportedly controlled 40 percent of the camp, according to Palestinian official Khaled Abdel Majid.
In June PLO officials announced that 150,000 Palestinian refugees, most of whom fled from Yarmouk, live in four camps on the outskirts of Damascus and face severe threats due to ongoing fighting in the Syrian conflict.
Palestinian refugees are among the millions that have been displaced by conflict in Syria over the last five years, where the UN Office for the Coordination of Humanitarian Affairs reports an estimated 12.2 million people are currently in need of humanitarian assistance. (T/P010/R03)
Mi'raj Islamic News Agency (MINA)