Afghanistan Mourns over 140 Killed in Taliban Attack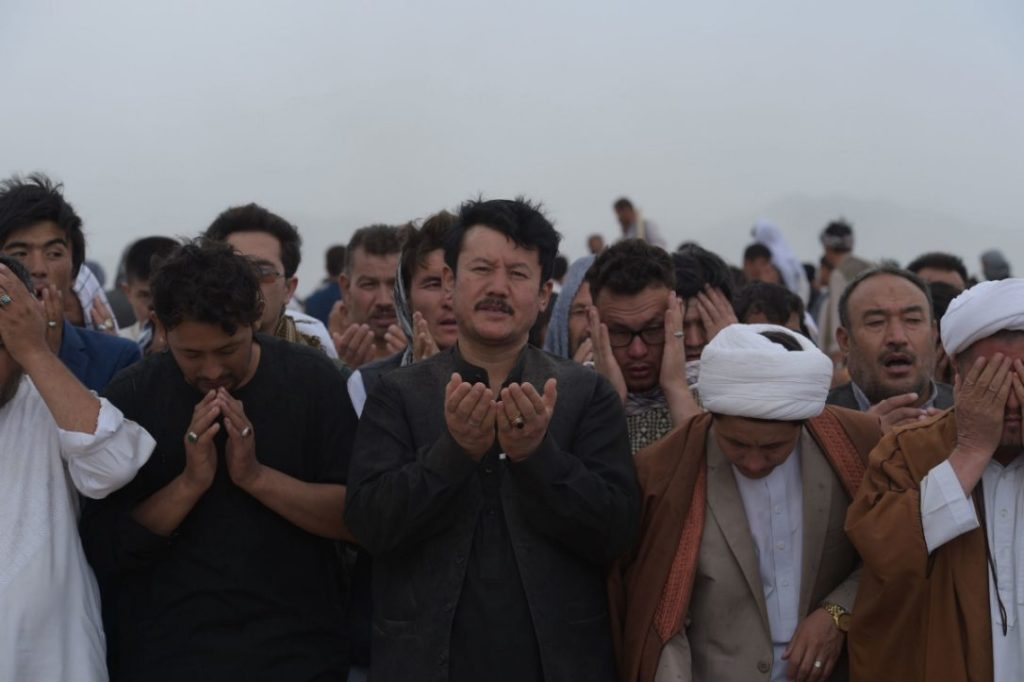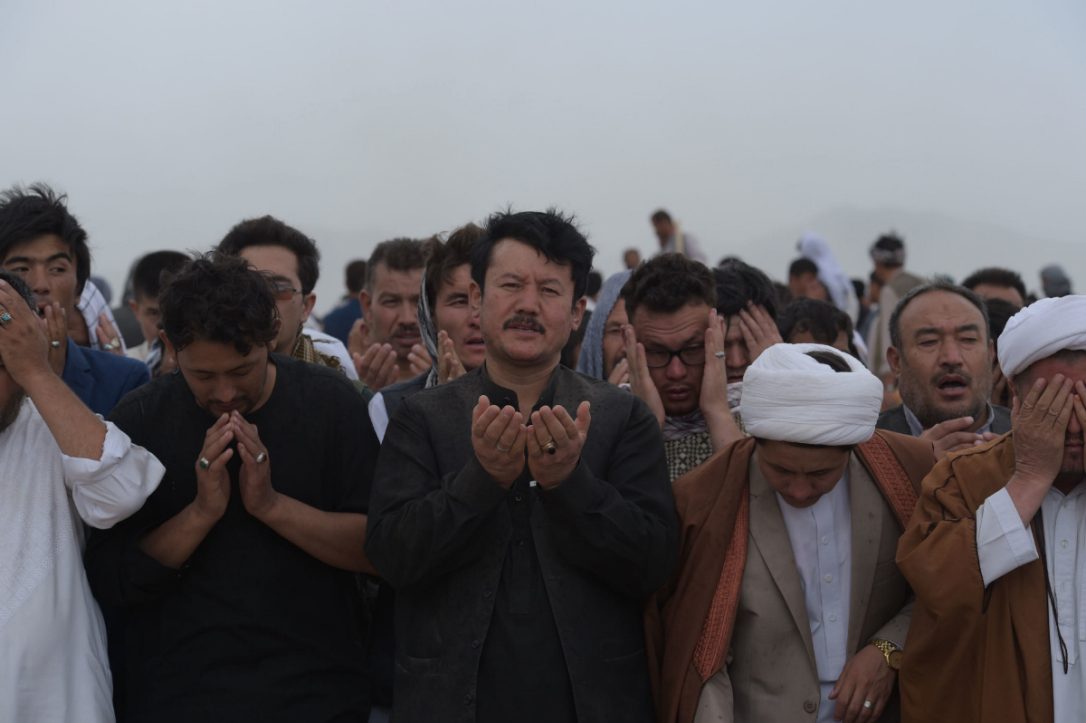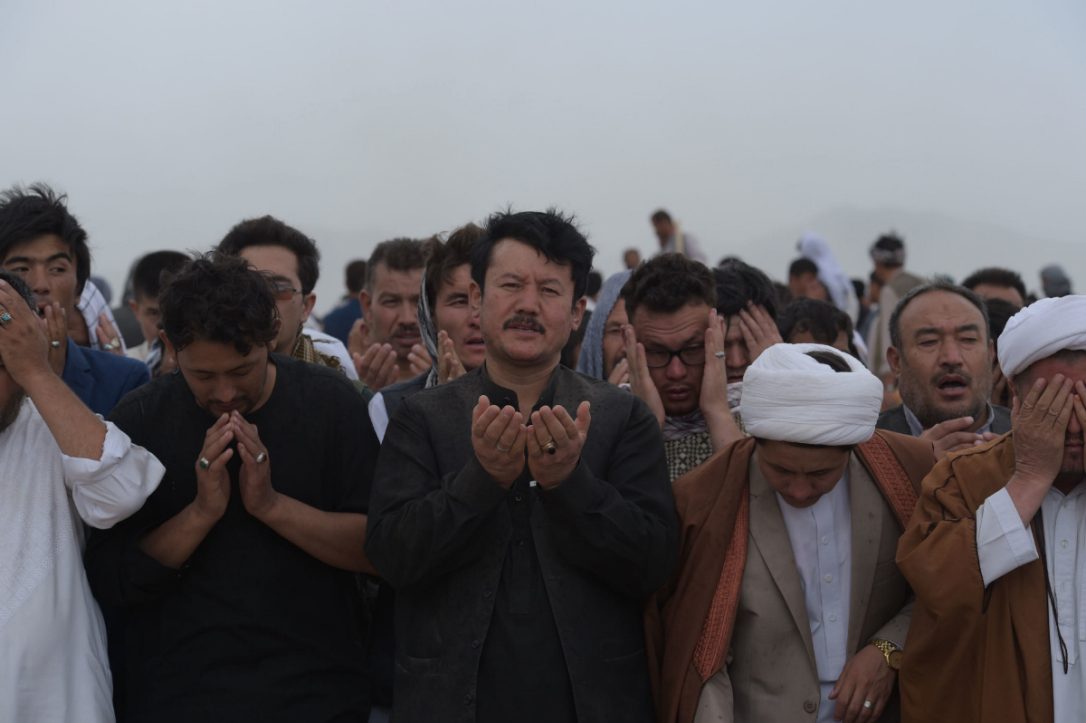 Afghan mourners offer funeral prayers for the 80 victims killed in a twin suicide attack in the country.
Kabul, Afghanistan, 26 Rajab 1438/23 April 2017 (MINA) – Afghanistan declared a day of mourning on Sunday, two days after at least 140 people were killed in a Taliban attack on the Afghan National Army (ANA) headquarters.
Friday's terror attack in the provincial capital Mazar-e-Sharif is being billed as one of the deadliest ever assault on the Afghan army by Taliban militants.
A group of Taliban militants had stormed the army's 209-Shaheen Corps in the province at a time when soldiers were either having lunch or saying their Friday prayers in a mosque inside the heavily-guarded compound. The hours-long clash ended late in the evening, leaving dead bodies all over the mosque and the dining hall at the base.
President Mohammad Ashraf Ghani rushed to the site of the attack on Saturday. After rounds of talks with the local army and civilian leadership, the Afghan president held a live video conference with the top officials in all 34 provinces, directing them stern actions against the militants, and declared a day of mourning on Sunday.
Mohammad Ibrahim, head of the provincial assembly in Balkh province where the attack took place, told Anadolu Agency that at least 140 soldiers have lost their lives and at least 50 soldiers were wounded in this well-planned attack.
The Ministry of Defense has so far only confirmed "over one hundred casualties including dead and wounded".
The fact that hundreds of unarmed soldiers busy in Friday prayers were idle targets for the well-equipped attackers, local sources believe the casualties are much higher.
The Taliban have shared an image of the 10 attackers wearing security forces' uniform, and had the support of at least one infiltrator from within the Corps headquarters. The Taliban claimed the attack has killed "over 500 soldiers". (T/RS5/RS1)
Mi'raj Islamic News Agency (MINA)