ABU-MARZOUK: HAMAS VISIT TO SAUDI WAS 'SUCCESSFUL'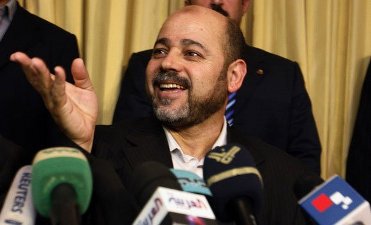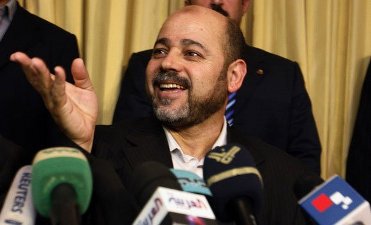 Gaza, 21 Shawwal 1436/6 August 2013 (MINA)  – Hamas's visit to Saudi Arabia during Ramadan was "successful" in attaining its planned goals, a senior Hamas official said yesterday.
The group's official website carried an interview with senior member Mousa Abu-Marzouk, who said: "The visit achieved its planned goals; therefore, it was successful." He also said that any future plans would be carried out "based on joint agreement and cooperation."
He noted that Hamas hopes to forge good relationship with the East and the West and "is working to evade obstacles" in this regard. "Based on this principle, we met the Russian foreign minister and we are preparing for a prospective official visit to Moscow."
On the relationship with Egypt, he said that Egypt stopped its efforts regarding indirect talks with the Israeli occupation about a year ago. Mi'raj Islamic News Agency (MINA) reported, quoting Middle East Monitor (Memo), Thursday.
"Several parties have been trying to supersede," he said, "but we have never come to anything yet." He said he expects Egypt to reestablish contact with Hamas after an Egyptian court removed the group from a list of terrorist organisations and the Egyptian media stopped its propaganda war.
"The relationship with Egypt is improving and this is good for Egypt and Gaza," he said, stressing that the issue of the Rafah Crossing is at the heart of this issue.
Regarding the internal Palestinian issue, the Hamas leader stressed on the importance of national reconciliation as all the factions belong to one nation with united national goals.
But he stressed that reconciliation does not mean "adopting an agenda that serves the Israeli occupation, reinforcing Israeli settlements and Judaising holy sites." (T/P002 RO6)
Mi'raj Islamic News Agency (MINA)