A CHRISTIAN'S MESSAGE TO ARIZONA MOSQUE: 'YOU MAKE ME A BETTER PERSON.'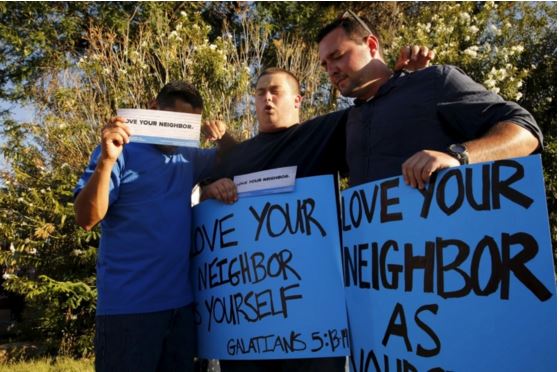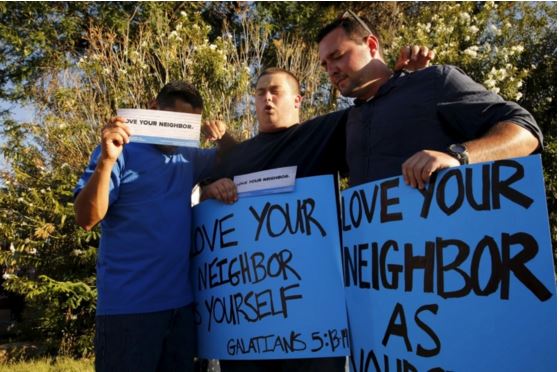 Washington, 29 Safar 1437/11 December 2015 (MINA) – The note was taped to the door and penned in neat block letters. It began with a sentence handwritten larger than the rest: "Today I give thanks for all of you, you make me a better person."
Found at the Islamic Center of the East Valley in Chandler, Ariz., this Wednesday, the message went on to commend mosque members for their devotion to their faith, noting, "for you to have to explain or defend your faith on TV or to anyone is outrageous."
"I am only one person — an American Christian," the letter-writer said. "I feel the people making radical statements on TV and claim they are Christian have forgotten what their faith is all about!"
Just ten minutes away from the mosque is the house of Imraan Siddiqi, the executive director of the Council on Islamic American Relations (CAIR) Arizona. Siddiqi frequents the Islamic Center of the East Valley, and the message made him smile, Washington Post reported.
Since 9/11, the writer and activist has been documenting incidences of Islamophobia across the country. They reached a peak in 2010, he said, around the time it was announced that a Muslim center would be built near Ground Zero in New York City. It was then that he decided to get involved with CAIR, and to start blogging about shifting public perceptions of Muslim communities.
In the aftermath of Republican presidential candidate Donald Trump's call to ban Muslims from entering the U.S. and growing Islamophobia following the attacks in Paris and San Bernardino, Siddiqi's office has been working with other faith organizations to combat anti-Muslim sentiment. In Siddiqi's view, support from other religious groups is not just the best way to counter Islamophobia — it may be the only way.
"CAIR is the largest Muslim advocacy group out of America," Siddiqi said in a phone interview with The Washington Post. "But your voice is going to be much stronger when you have the backing of the interfaith community. It has to be a united effort."
This effort — among Christian, Jewish and Sikh groups — is the other side of the story about the barrage of abuse and hostility confronting Muslim communities. Almost as quickly as those public figures wary of Islam have spoken out against it, so too have faith groups emerged to demonstrate solidarity on a local level.
After Arizona governor Doug Ducey joined the more than 20 state leaders expressing their refusal to accept Syrian refugees, CAIR Arizona joined dozens of faith groups in writing a letter denouncing the decision. It was signed by the United Methodist Church, Evangelical Lutheran Church in America, NefeshSoul Jewish Congregation, Orthodox Jewish Social Justice Movement and others.(T/R04/R03)
Mi'raj Islamic News Agency (MINA)