Over 62,000 Asylum Seekers Arrived In Greece In Jan.: IOM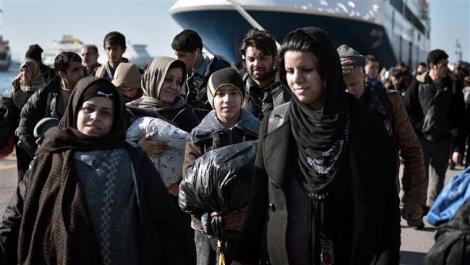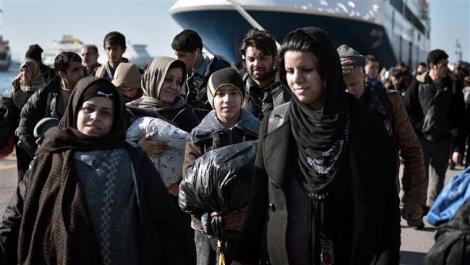 Athena, 22 Rabiul Akhir 1437/2 February 2016 (MINA) – The International Organization for Migration says the total number of the asylum seekers entering Greece on their journey to more prosperous countries in Europe topped 62,000 in January.
"(It) is many, many times what we saw a year ago in the previous January," IOM spokesman Joel Millman said on Tuesday, adding that there were more than 360 deaths among the refugees in the waters off Greece, Turkey and Italy during the month.
Earlier, the intergovernmental organization had warned about a sharp increase in the number of refugee deaths in the Mediterranean Sea. The organization said human traffickers are becoming more ruthless as they pack more and more people into smaller boats. Press TV quoted by Mi'raj Islamic News Agency (MINA) as reporting.
According to Europol, the EU's police agency, about 10,000 refugee children who traveled to Europe are currently unaccounted for.
Thousands of refugees and asylum seekers continue to make a dangerous sea journey from Turkey to Greece to seek asylum in northern Europe. More than one million refugees arrived in Europe last year. Most of them were fleeing war and persecution in their homelands, mainly in the Middle East.
Earlier, Europol said more than 10,000 unaccompanied refugee children have gone missing after arriving in Europe over the past 18-24 months amid concerns that many might have fallen into the hands of sex trafficking rings or the slave trade.
Europol's chief of staff, Brian Donald, told British newspaper The Observer that thousands of minors had disappeared after registering with state authorities.
"It's not unreasonable to say that we're looking at 10,000-plus children," he said, adding that 5,000 kids have gone missing in Italy alone while 1,000 more have been unaccounted for in Sweden.
Donald further warned of a "criminal infrastructure" formed since mid-2014 to exploit the massive inflow of refugees into Europe.
"There are prisons in Germany and Hungary where the vast majority of people arrested and placed there are in relation to criminal activity surrounding the migrant crisis," he said.
Evidence showed links between smuggling rings transferring people into Europe and human trafficking gangs exploiting the asylum seekers for sex and slavery.
Over a million asylum seekers reached Europe's shores in 2015, with the majority of them fleeing countries ravaged by terrorism such as Syria, Iraq and Afghanistan. The refugee crisis has been Europe's worst since World War II.
Many blame major European powers for the unprecedented exodus, saying their policies have led to a surge in terrorism and war in those regions, forcing more people out of their homes.(T/P002/R07)
Mi'raj Islamic News Agency (MINA)