UN Report Welcomed, But Too Little, Too Late, Palestinian Foreign Ministry Says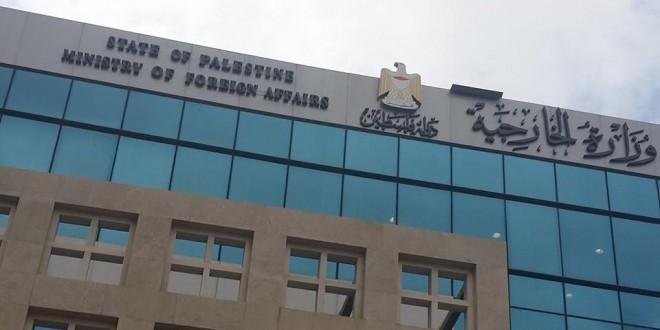 Ministry of Foreign Affairs of the State of Palestine.
Ramallah, 6 Ramadan 1438/1 June 2017 (MINA) – While the Foreign Ministry welcomed on Wednesday the 2016 annual report issued by the United Nations Office for the Coordination of Humanitarian Affairs (OCHA) in the occupied Palestinian territory, it nevertheless said the report was too little, too late, WAFA reported.
The UN report, released on Wednesday, said the Israeli occupation of the West Bank and Gaza Strip is the main cause of humanitarian needs of the Palestinian people and serious deterioration in the human rights situation in occupied Palestine.
The ministry said that the report, even though it came late, "reflects only a part of the great suffering of our people as a result of the occupier's policies, practices and crimes."
It said that the difficulty of the political and humanitarian situation experienced by the Palestinians seem to have forced the UN to openly talk about them in spite of its earlier silence regarding most of the Israeli violations of international law.
"It appears that the United Nations either is no longer able to bear the level of those violations that have reached serious stages that led it to issue its report, or is obliged due to the time factor to issue this periodic report," it said.
The ministry said the United Nations, in accordance with its Charter, has to stand by the Palestinian people and their struggle against the occupation and is compelled to have Israel, as an occupying power, abide by these principles.
The ministry strongly criticized statements by office of the UN Secretary-General regarding a women's center in the West Bank village of Burqa near Nablus because the center was named after Dalal al-Mughrabi, a Palestinian resistance fighter killed by Israel in 1978 during a military operation.
"The (UN) reaction adopted the Israeli narrative and language totally ignoring its report, which summarizes a series of flagrant Israeli violations of international law … and Palestinian human rights," it said.
Instead, it added, the UN "comes out with odd, dangerous and unprecedented statements and gives disturbing signals about changes occurring in the function and language of the United Nations in recent times." (T/RS5/RS1)
Mi'raj Islamic News Agency (MINA)