UK MUSLIMS PROTEST AGAINST HSBC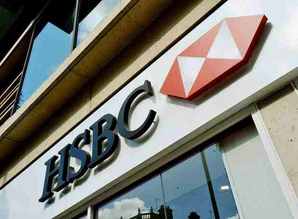 London, 21 Shawwal 1435/18 August 2014 (MINA) – Scores of protesters have gathered outside a London mosque to protest against HSBC bank decision to close accounts held by key Islamic organizations across UK with no clear reasons announced.
The mosque was a "very good community mosque," lawmaker Jeremy Corbyn, who was at the demonstration and who represents the district.
"It's very damaging for the mosque and a very unwise and shortsighted decision by the bank," said Corbyn, Onislam.net quoted by Mi'raj Islamic News Agency (MINA) as reporting.
Corbyn was speaking at a demonstration last Friday (15/8) outside Finsbury Park mosque.
The mosque is one of several Muslim organizations which received recent letters from HSBC bank telling them that their accounts will be closed within two months.
Some Muslim groups were told they fell outside the bank's "risk appetite".
In the letter to the mosque, the bank said: "In deciding whether to close accounts, we take into account factors such as the nature of the customer's activities, the jurisdiction in which the customer operates and the nature of the products and services the customer utilizes."
The groups who have received the letters are furious that HSBC is refusing to tell them the reason for their accounts being closed, leading them to suggest they are being discriminated against.
The Charities Commission is not investigating any of the organizations involved.
Corbyn also said he had asked the equalities commission to investigate the policies of HSBC in relation to the Muslim community.
Mosque trustee Khalid Oumar said they were seeking legal advice.
"We have made great strides over the past 10 years in terms of social cohesion," Oumar said.
Boycott
Along with leading protest, UK Muslims were urged by the Ummah Welfare Trust to write to the bank and consider a boycott.
"If HSBC persists on punishing a charity for working in Gaza then we request you make a moral and ethical decision by taking your business to other banks," the trust added.
The Cordoba Foundation which, according to its website, is an independent think-tank promoting "intercultural dialogue and positive coexistence among civilizations," said its founder and chief executive Anas Altikriti and members of his family were also given notice that their accounts would be closed.
Altikriti is a prominent pro-Palestinian activist and has been accused of membership of the Muslim Brotherhood, something he has denied.
An HSBC spokesman told The Evening Standard newspaper: "We do not discuss relationships we may or may not have with a customer. HSBC has comprehensive rules and policies in place to ensure race or religion are never factors in decisions we make."(T/Nidiya/E01)
Mi'raj Islamic News Agency (MINA)