UK `EID: MUSLIMS SHOW SOCIAL RESPONSIBILITY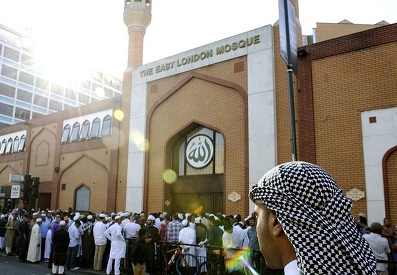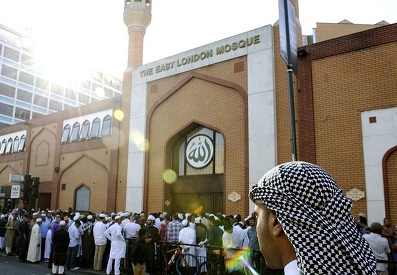 London, 14 Dzulhijjah 1436/28 September 2015 (MINA) – As the Muslim world continues to be rocked by a series of crises, its people faced with hardship and heartbreak over wars, rising Islamophobia and other by-products of mounting religious intolerance, `Eid Al-Adha has come to represent a whole new sets of values for those Muslims fortunate enough to enjoy peace and security.
"`Eid Al-Adha is a time for all to reflect on what is important to us, spend time with families and remember those suffering in the world," Kalsoom Bashir, co-director of Inspire, a UK-based rights organization focused on opposing radicalism and empowering women, told On Islam quoted by Mi'raj Islamic News Agency (MINA) as reporting.
While previous years have seen Muslims in the UK concentrate on the "fun" aspects of the `Eid festival: new clothes, nice food and fun activities to enjoy with the family, things are rather different this time around, as violence and destitution have darkened the skies of Islam, leaving so many to stand at the mercy of others' generosity.
For the tens of thousands of war refugees and internally displaced persons in search of a safe haven, `Eid Al-Adha has come to symbolize a new hope, a prayer that Muslims across Europe, and the world will heed their calls for help and fulfill their covenant with God by extending a generous hand.
"It is admirable to see British Muslims joining with others across the country to help those affected by the appalling conflict in Syria, who have suffered so greatly from both the Assad regime and ISIS," Bashir said, referring to the so-called Islamic State.
"It is all of our duty to do what we can from small personal acts of kindness to larger initiatives that bring people together to help.
"Britain is now welcoming more refugees from the conflict in Syria, and as a united community we should continue to do all we can as individuals, neighbors, institutions and authorities to support them," he added.
As Islam is a religion of peace, it is also a religion of mercy, compassion and generosity.
Prophet Muhammad (PBUH) spent countless hours preaching men and women to leave a selfless and generous life, one revolving around principles such as social justice and social responsibility.
And though indeed charity might start at home; for those fortunate enough to have a roof over their head and food on the table, decency would urge to look beyond selfish comforts to recognize that pain and utter poverty have become a burden on too many souls for us to dare turn away.
Regardless of one's religious denomination, Islam teaches us that compassion knows no border and no limit.
This year `Eid feels very different as it comes at a time when much of the UK stands divided along policy choices, social disparities and religious lines.
Since January this year, some 350,000 migrants, mostly Syrian refugees escaping war, have made the perilous journey to reach Europe's shores, according to figures released by the International Organization for Migration (IOM).
The IOM said more than 2,600 migrants had drowned trying to cross the Mediterranean in the same period.
`Eid has come for many to symbolize an opportunity to do better and be better together, at least such has been the message carried by British Muslim charitable organizations.
Dr Riaz Karim the co-founder of the Mona Relief organization – a charity which has been distributing aid to war stricken countries such as Yemen – urged the UK Muslim community to really step up this `Eid and honor their religious obligations.
"Historically Muslim communities have always been so slow and sadly very limited in responding to crisis. In the case of Yemen for example responses have few and far in between. It is really symptomatic of the religious apathy we all suffer from," Dr Karim told OnIslam in exclusive comments.
"We have a lot to learn from other religious communities, Christians and Jews are traditionally very caring towards one another and I wish we could mobilize the way they do when our communities are in distress, Islam abides by greater principles and offers a greater truth, yet we behave very selfishly. It needs to change. We need to be more caring and attentive," he added.
Those lessons of `Eid are that religion is supposed to unite which is divided by allowing people to surrender to which is greater and better.
`Eid is the story of all Abrahamic faiths, not just Islam, and so what better time to remind all, that God offers His Words to all, not a selected few and that His Mercy is granted to all. (T/P006/R03)
Mi'raj Islamic News Agency (MINA)