Uganda Set To Embrace Islamic Banking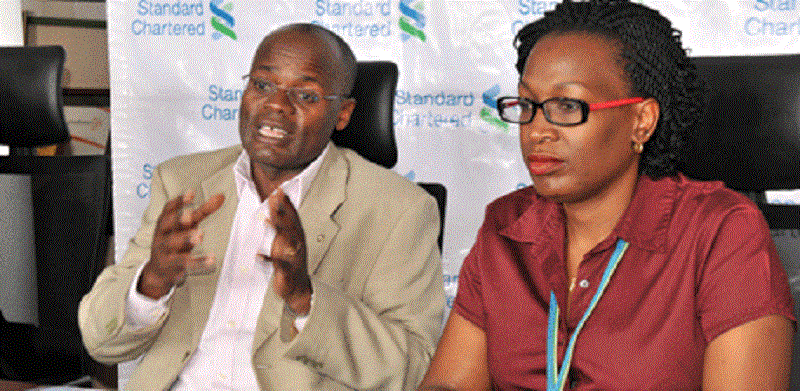 Kampala, 9 Rabi'ul Akhir 1437/19 January 2016 (MINA) –  Financial inclusion in Uganda is expected to deepen following a move by parliament to enact a new financial law so as to pave way for Islamic banking in the country.
Islamic banking refers to a system of banking or banking activity that is consistent with Islamic Sharia law. It prohibits the charging of interest on loans, fixed deposits or mortgages, which it refers to as 'usury.' Instead, the clients share in the profits and jointly take risks with the commercial banks, International Islamic News Agency (IINA) quoted by Mi'raj Islamic news Agency (MINA) as reporting.
The legislators passed the Financial Institutions (amendment) Bill 2015 on Thursday, a decision that will see individuals who had been locked out of mainstream banking by virtue of their faith or religious affiliation able to access financial services with less hindrance, once signed into law.
The law will also allow financial institutions to roll out agency banking (a banking model that allows commercial banks  to use agents to take deposits on their behalf or also provide a mechanism for withdrawals – a model similar to that of mobile money)  as well as offer 'bancassurance' products.
Executives in the banking industry say they are excited with the new developments because it will revolutionaries the country's financial sector, further deepening financial inclusion.
"We are excited that the law now allows us and consumers to have choice; it is more inclusive, it's complementary," said Herman Kasekende, the chief executive officer of the Standard Chartered Bank Uganda.
"There are businesses that we would like to do, but up to this time, we have not been able to do as some people have argued that the conventional banking currently available is not aligned to their faith."
Standard Chartered Bank Uganda is one of the country's commercial banks interested in unveiling Islamic banking products having introduced similar products mainly in the Middle East.
Fabian Kasi, the managing director at Centenary Bank, said the new law brings a new dimension in the financial sector enabling enhanced latitude for financial institutions to offer more , better and convenient services to clients, and so, is enhancing financial inclusion.
According to Bank of Uganda data, the country's bank account holders stand at just four million mainly from the urban areas out of the bankable population of about 12 million people.
Now, any of the 23 commercial banks that want to undertake Islamic banking will have to make an official request to BoU followed up with an assessment for preparedness to unveil the new products, according to Christine Alupo, the director of communications at BoU.
Islamic banking has emerged as an effective tool for financing development worldwide, including in non-Muslim countries.
According to the World Bank report 2015, the Islamic finance industry has expanded rapidly over the past decade, growing at 10-12 percent annually.
It is estimated that the Sharia-compliant financial assets are roughly $2 trillion, covering bank and non-bank financial institutions, capital markets, money markets and insurance. In the East African Community, Kenya, Rwanda and Tanzania have already incorporated Islamic banking and finance into their systems, enabling their financial institutions to roll out the Sharia-compliant products.
The private sector has welcomed the amended law saying it has the potential to help address the challenges of ending extreme poverty and boosting shared prosperity. (T/P006/R03)
Mi'raj Islamic News Agency (MINA)