Turkey Recalls Envoys to US, Israel over Embassy Move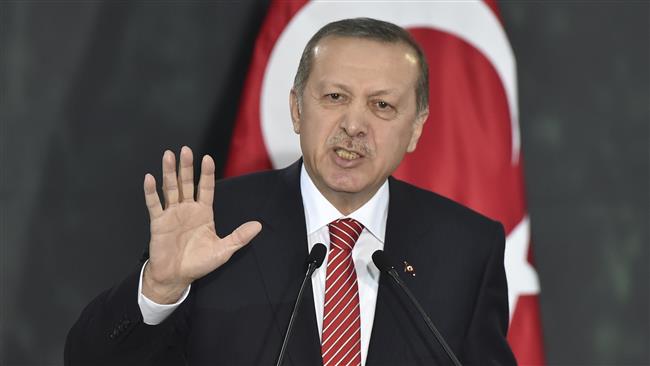 Washington, MINA — Turkey is recalling its ambassadors to the US and Israel in an official protest of the Trump administration's decision to move the US embassy from Tel Aviv to Jerusalem.
Turkey's state-run Anadolu Agency, citing Deputy Prime Minister Bekir Bozdag, said the envoys were being called back, the report was confirmed by the Turkish embassy in Washington.
Asked how long the recall would last, a spokesperson for the Turkish Embassy said "we don't know at this stage" adding that the US ambassador was recalled for "consultations."
In recent days, Turkey's Prime Minister Recep Tayyip Erdogan has been harshly critical of the US decision to move its embassy from Tel Aviv to Jerusalem. The holy city has long been considered such a fraught and thorny issue that international negotiators had agreed to leave the question of Jerusalem to final status negotiations.
Erdogan said Monday that the United States' decision to move its embassy to Jerusalem from Tel Aviv shows that the US prefers "to become part of the problem rather than the solution."
"With this last step [the embassy move] the United States has lost its role has mediator in the Middle East peace process," Erdogan said in London Monday.
Speaking at Chatham House, the Turkish leader continued by saying that the move on Monday is a "most unfortunate decision to execute. We once again reject this decision that violates international law."
Turkish state media Anadolu reported via Twitter that Bozdag also said Turkey's foreign ministry has called for a UN General Assembly meeting on the issue.
During his remarks in London, Erdogan was also quoted by Anadolu as saying "Israel is a terrorist state" and "what Israel is doing is a genocide." At least 55 Palestinians have been killed in clashes along the Gaza-Israeli border, and some 2,700 injured. White House officials have placed the blame squarely on Hamas.(T/RS5/RS1)
Mi'raj Islamic News Agency (MINA)