Travelers Drive Society's Economy: VP Kalla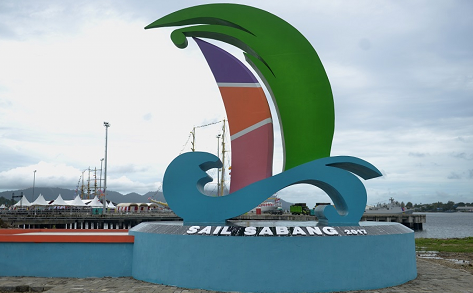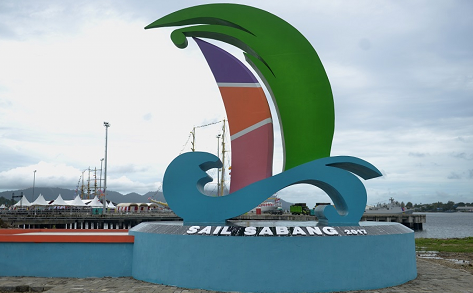 Sabang, MINA – Indonesian Vice President Muhammad Jusuf Kalla (JK) stated that domestic and foreign tourist visits are able to drive the economic growth of the community.
"Tourist visits are one of the main economic drivers for society," he said when opening the 9th national event "Sail Sabang 2017" at the Port of CT-3 Sabang Regional Development Agency (BPKS), Aceh Province, Saturday, Antaranews reported.
According to the vice president, the government and stakeholders of the westernmost provinces should be more active to bring investors in developing  their natural potential for the welfare of the community.
"However the Central Government will support and support the development of infrastructure to support industries in Aceh," said JK.
He acknowledged, the Government continues to encourage investment in the field of fisheries and transportation in the most outer islands of western Indonesia.
The Vice President also appreciated the visit of yacht sailboats in Sabang Sail 2017 activities from various countries around the world covering Asia and Europe, although some locations were flooded.
"The weather of Sabang however remains safe to visit, and in the future it needs to look for the right time to organize the event," said Kalla.
Vice President opened the 9th national event at the Port of CT-3 BPKS in the heavy rain and after opening a number of exhibition booth "Wonderful Indonesia" was flooded.
Sail Sabang 2017 runs from 28 November to 5 December 2017 with the theme " Sabang Towards the Gate of World Maritime Tourism Destination ".
The opening of Sail Sabang 2017 was also attended by Minister of Maritime Coordinator Luhut Pandjaitan, Tourism Minister Arief Yahya, Minister of Transportation Budi Sumadi and Minister of Marine and Fisheries Susi Pudjiastuti. (T/P2/RE1)
Mi'raj News Agency (MINA)