DALAI LAMA CONDEMNS EXTREMIST BUDDHISTS ATTACKS ON MUSLIMS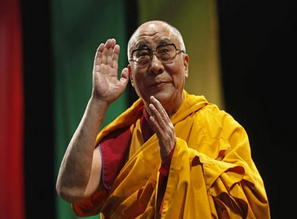 Ladakh, 10 Ramadan 1435/8 July 2014 (MINA) – Tibetan spiritual leader,Dalai Lama has decried the recent Buddhist attacks against Muslims in Burma and Sri Lanka, appealing to his followers to stop violence against the religious minority.
"I urge the Buddhists in these countries to imagine an image of Buddha before they commit such a crime," the Dalai Lama said in the Himalayas on Sunday (6/7), Onislam quoted by Mi'raj Islamic News Agency (MINA) as reporting.
Muslims in Burma and Sri Lanka have been facing repeated attacks by Buddhists in recent months.
Hundreds of thousands of Muslims have been forced to flee their homes in western Burma since 2012 after attacks from Buddhist mobs on their areas.
Last week, hundreds of knife wielding extremist Buddhists accompanied with 30 monks attacked a Muslim-majority area in Burma's Mandalay.
The attacks that left several injured and Muslims' properties ransacked posed as a new challenge for the government promises of political reforms.
In June, at least three Sri Lanka Muslims were killed in an extremist Buddhists attacks on in the popular coastal towns of Aluthgama and Beruwala.
This is not the first time The Dalai Lama speaks in the defense of Islam. Last year, the Dalai Lama has sent a new outcry to Buddhist monks to stop prosecuting Burma Muslims, urging them to adhere to 'Buddhist principles'.
In 2012, he called for not judging Islam from the practices of some individuals, calling for promoting harmony between followers of different religions.(T/Nidiya/E01)
Mi'raj Islamic News Agency (MINA)