THOUSANDS OF MIGRANTS TO CROSS MEDITERRANEAN : EU OFFICIAL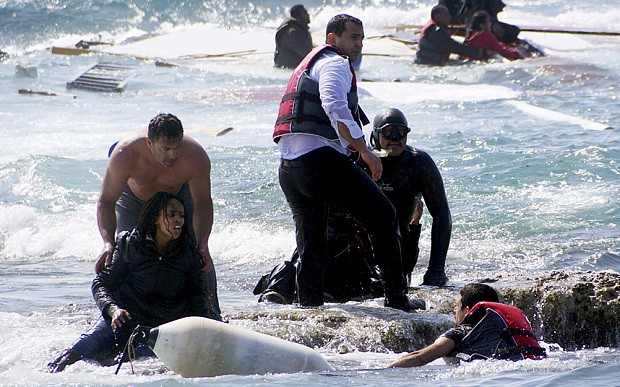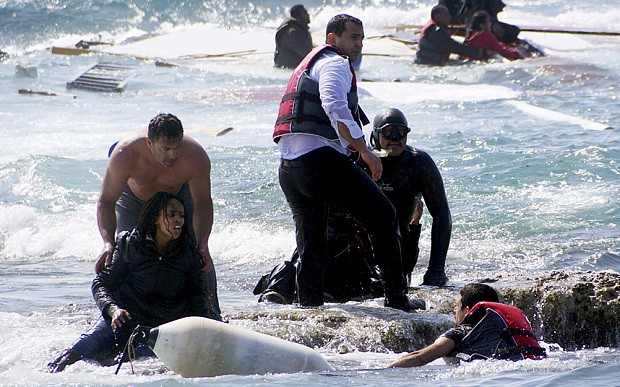 Geneva, 4 Rajab 1436/23 April 2015 (MINA) – Europe's aid chief on Tuesday said the failure of the United Nations Security Council to reach a political solution to end Syria's civil war means tens of thousands of migrants will continue to cross the Mediterranean to seek refuge in Europe.
Claus Sorensen, head of the humanitarian aid arm of the European Union (ECHO), said international diplomatic efforts to end the four year civil war in Syria must be stepped up to prevent people making the perilous crossing to Italy's shores, ARA News quoted by Mi'raj Islamic News Agency (MINA) as reporting.
With 42,323 migrants coming from Syria, the war-torn country accounted for the highest number of migrants arriving in Italy by sea last year, according to figures from the International Organisation for Migration (IOM).
Syrian migrants have tried to reach Italy's southern shores on large cargo ships provided by human traffickers demanding $4,000 to $6,000 from every migrant, the IOM said.
More than 36,000 people have tried to cross the Mediterranean this year so far, the U.N. said, many of them fleeing poverty and fighting elsewhere in the Middle East and Africa, and nearly 1,800 are feared to have died in the attempt.
As many as 900 people may have died on Sunday off Libya's coast when their packed boat capsized as they were trying to reach the Italian island of Lampedusa.
"(With) Syria, it is the lack of capacity of the international community to define a common strategy in the interests of the people, and not in the interests of different power brokers on the international scene," Sorensen told the Thomson Reuters Foundation in Bogota, referring to the failure of diplomatic efforts to end the conflict.
"This is squarely the responsibility of the Security Council of the United Nations, and as long as they can't get their act together, I'm afraid this conflict will continue," said the aid chief on an official visit to Colombia.
U.N. Secretary-General Ban Ki-moon on Monday described the Mediterranean as "fast becoming a sea of misery."
Migrants, including families with children, also are fleeing parts of Africa plagued by violence, such as Eritrea, Somalia, Yemen and South Sudan.
"They have to wake up and not know if they will be alive until the end of the day," Sorensen said.
"All these countries need a political solution and it is scandalous that it has not been possible for the world community to find these solutions," he said, referring to Syria in particular.
Along with conflict, a lack of job opportunities and basic healthcare, as well as extreme weather linked to climate change, such as drought, are driving people to seek a better life in Europe, Sorensen said.
On Monday, the European Union proposed doubling the size of its Mediterranean search and rescue operations after a decision to scale back naval operations last year appeared to have increased the risks for migrants without reducing their numbers. (T/P001/R03)
Mi'raj Islamic News Agency (MINA)