This Year, Number of Indonesian Hajj Pilgrims is the Largest in History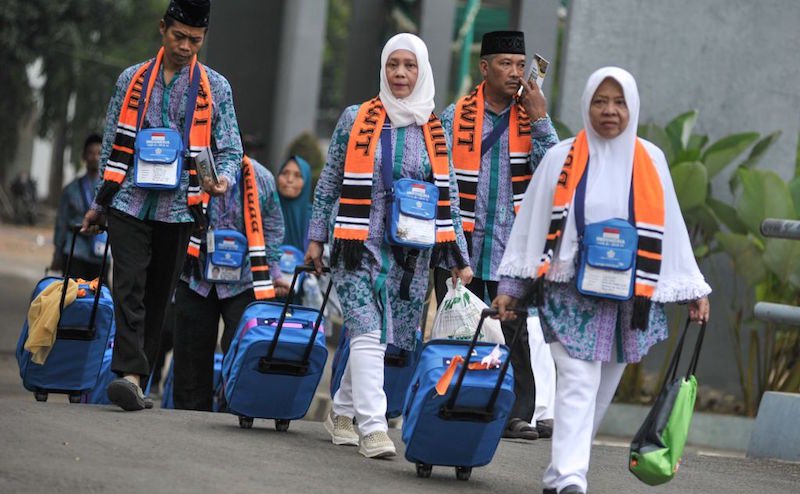 Jakarta, MINA – The number of Indonesian pilgrims going on pilgrimage to the holy land this year is the largest in history in 1444 H/2023.
As quoted from Suara merdeka on Friday, this year, Indonesia sent 229,000 hajj pilgrims, including regular, special and hajj officers.
The Indonesian Ambassador to Saudi Arabia, Dr. Abdul Aziz Ahmad said the number of 229,000 was the largest number of Indonesian pilgrims compared to previous years.
"Initially we got a quota from the Government of Saudi Arabia for 221,000 people, then there was an additional quota of 8,000, bringing the total to 229,000 people," said Aziz.
According to the Ambassador, the addition of the quota of 8,000 is proof of the close relationship between Indonesia and Saudi Arabia.
"The close relationship between Indonesia and Saudi Arabia has been established for a long time and is getting stronger," said Aziz.
The large number of Indonesian pilgrims departing every year has received special attention from the Saudi Arabian government.
Through the Deputy Minister of Hajj and Umrah of Saudi Arabia, Muhammed Abdurra man Al-Bijawi, the government of Saudi Arabia made an official statement that it would provide the best service for Indonesian pilgrims.
This was said by Abdurrahman Al-Bijawi when receiving a visit from the Chairman of the Saudi Arabian Hajj Organizing Committee (PPIH), Subhan Cholid, in his office.
The Arab government annually provides hajj quotas for pilgrims around the world who wish to perform the pilgrimage.
The goal is that the number of pilgrims can be controlled, so that they can carry out their worship in a conducive and comfortable manner.
The quota for pilgrims varies from country to country and every year. (T/RE1)
Mi'raj News Agency (MINA)