Suu Kyi Must Take Prompt Action over Rohingya Crisis, Says SBY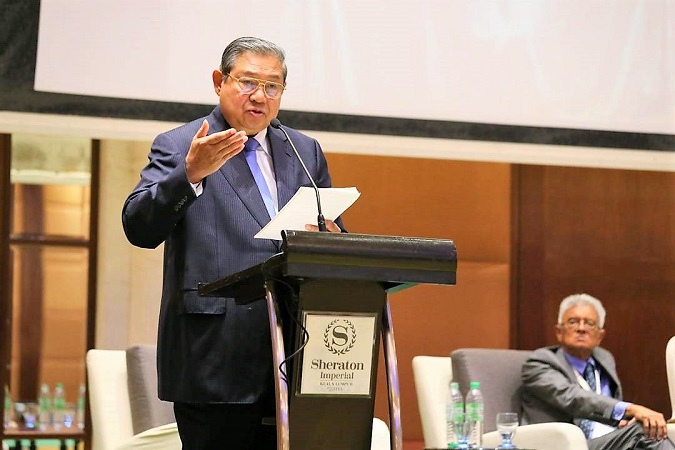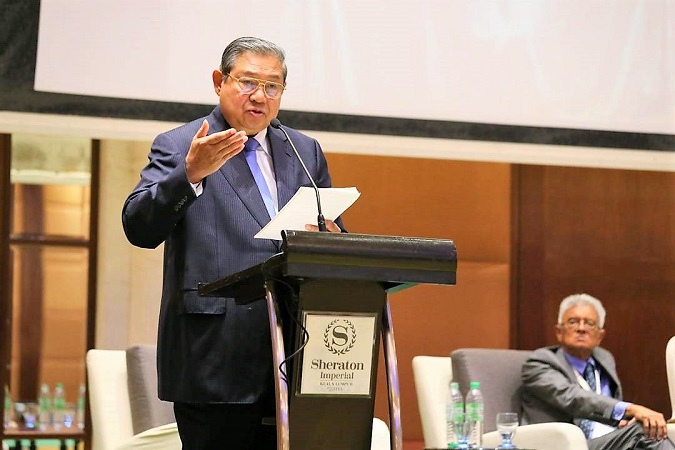 Former President Susilo Bambang Yudhoyono as a keynote speaker at the Southeast Asia Democracy seminar in Kuala Lumpur.
Kuala Lumpur, MINA – Former Indonesian president Susilo Bambang Yudhoyono, popularly known by his acronym SBY, has urged Myanmars leader Aung San Suu Kyi to take prompt action over the Rohingya crisis.
"The Rohingya issue is a very serious one. As Myanmars neighbor, we hope they will be able to manage the issue seriously," he was quoted by Antara News as saying  after delivering his keynote address to a seminar on democracy in Southeast Asia here, on Saturday.
If the current systematic murder of Rohingya ethnic minority is left to continue, it may lead to gross human rights violation, if not ethnic cleansing or genocide, he stated.
"That will be very serious as we bow to human rights, not the ASEAN charter. As a matter of fact, all member states must respect democracy, human rights, and rules of law, so that we are not free from all of these," he remarked.
Yudhoyono noted that he has always kept abreast of developments in Myanmar, and the Rohingya issue has gone beyond the limits of impropriety.
"I realize that the issue is a complex and a very sensitive one for Myanmar. Despite being complex and sensitive, it must be solved. The solution must refer to human rights, democratic value, and international laws and must be fair, wise, and permanent," he revealed.
The Rohingya conflict should not lead to a wave of radicalism and terrorism and should not turn into an inter-religious conflict, which may have more serious impacts, he explained.
"We still hope that Myanmar and Suu Kyi (in particular) can do something. It has come under the spotlight not only from Islamic countries, Indonesia, and Malaysia but also from the ASEAN and the world community as well," he noted.
He remarked that ASEAN should also intervene, adding that it was not just Myanmars internal affairs.
"We have the tradition of not intervening in each others internal affairs. But this is not the case with (the Rohingya issue). Remember, we have a new ASEAN charter and the community in the charter is very clear that all member states must respect democracy, human rights, and rule of law. Therefore, all member states, including Myanmar, must settle the issue because it is related to human rights, rule of law, and democracy," he explained. (T/RS5/RS1)
Mi'raj Islamic News Agency (MINA)