STUDENTS DETAINED BY UNDERCOVER ISRAELI FORCES IN HEBRON CLASHES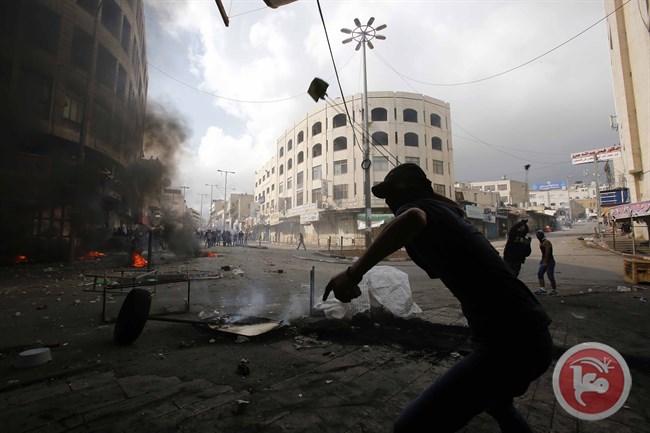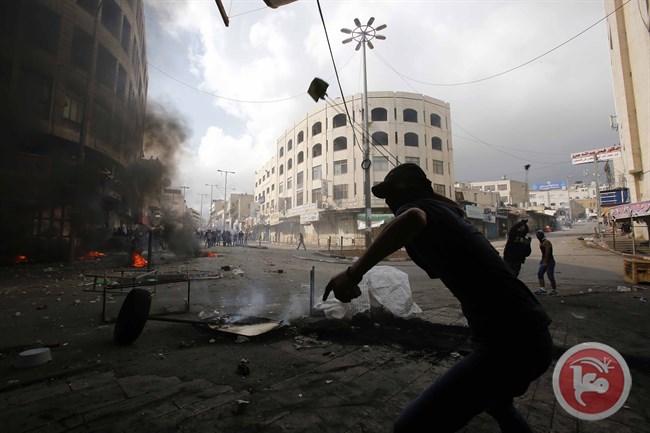 Hebron, 29 Dhulhijjah 1436/13 October 2015 (MINA) –  Palestinian students were detained by undercover Israeli forces and several were injured, some by live fire, when clashes erupted across Hebron on Tuesday.
Witnesses told Ma'an that undercover forces helped Israeli soldiers detain several students during the clashes, without specifying the total number detained, Maan News quoted by Mi'raj Islamic News Agency (MINA) as reporting.
Students of Hebron University suffered from tear gas inhalation when clashes broke out near Ras al-Joura north Hebron after dozens marched raising Palestinian flags and chanting slogans for resisting Israeli violations.
Clashes between Palestinian youths also broke out in the city of Hebron, as well as in Beit Anoun, Idhna, Zeef, and Al-Fawwar Refugee Camp, where Israeli forces fired rubber-coated steel bullets and tear gas at protesters.
Medical sources said that a Palestinian man was shot with live fire in the leg during clashes in Beit Anoun and was transferred to al-Ahli hospital for medical treatment.
An Israeli army spokesperson confirmed clashes in Hebron but had no immediate information on the use of live fire or undercover forces.
Tuesday's clashes mark the third time in the last week Ma'an reported the use of undercover forces — known as "mustarabin" — to detain Palestinians during demonstrations.
Israeli forces have shot dead at least 30 Palestinians since Oct. 1, in what rights group have termed as "extra-judicial executions."
In clashes that have broken out across the occupied Palestinian territory during the time period, Israeli forces have also shot more than 1,300 Palestinians with live and rubber-coated bullets, according to the Palestinian Authority Ministry of Health. (T/P010/R03)
Mi'raj Islamic News Agency (MINA)