Ship Carrying Aid to Gaza Leaves Turkish Port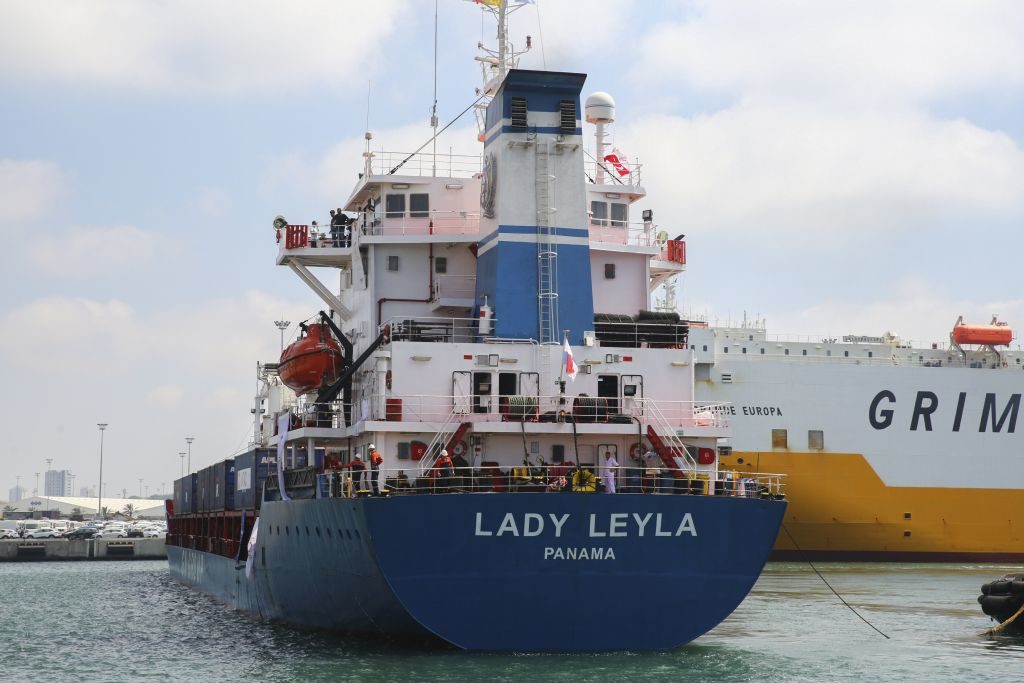 Istanbul, 02 Dzulhijjah 1437/04 September 2016  (MINA) – A ship carrying aid to Gaza has departed from the Turkish city of Mersin and is on its way to the Israeli port of Ashdod, according to a senior Turkish official.
"This is the second major shipment of humanitarian aid to Gaza since an agreement was reached with the government of Israel to normalise relations," the official, who asked to remain anonymous, told Al Jazeera.
Turkey and Israel reached an agreement to normalise ties in late June ending a six-year rift that was sparked by an Israeli raid on a previous flotilla bound for Gaza in which ten activists were killed in 2010.
"The vessel carries 100 wheelchairs, 1,000 bicycles, 100,000 backpacks and stationary kits, 300,000 pieces of clothing, 1,288 tons of flour, 170 tons of rice, 64 ton of sugar, 95 tons of vegetable oil and 350,000 diapers," the official said.
"We expect the items to be distributed to the people of Gaza before the upcoming Islamic [Eid] holiday. In addition to regular aid materials, we added presents for Palestinian children such as bicycles."
The Eid holiday is expected to start on September 12.
After the June deal between Israel and Turkey, a previous Turkish ship arrived in the port of Ashdod in early July. That aid was carried to Gaza by trucks, and the aid en route is expected to be delivered the same way
During negotiations that led to the deal, Ankara had called on Israel to lift an eight-year-old blockade on Gaza, something the Israeli side rejected.
A compromise was eventually reached, which allows Ankara to deliver aid to the besieged enclave through Israeli ports.
As part of the agreement, Israel also committed to pay around $20m in compensation to the families of Turks who died in the 2010 raid on the Mavi Marmara ship.
Israel argues that the blockade on Gaza is needed to prevent the Hamas movement, which controls the enclave, from acquiring resources that could be used to fight Israeli forces.
The UN and rights groups, however, say the blockade causes severe humanitarian problems in the territory and should be lifted.
Ankara and Hamas have close ties, and the Turkish government has been a supporter of the Palestinian cause.  (T/R07/R01)
Mi'raj Islamic News Agency (MINA).