Saudi Arabia Calls for Sighting Shawwal Eid Al-Fitr Moon on Monday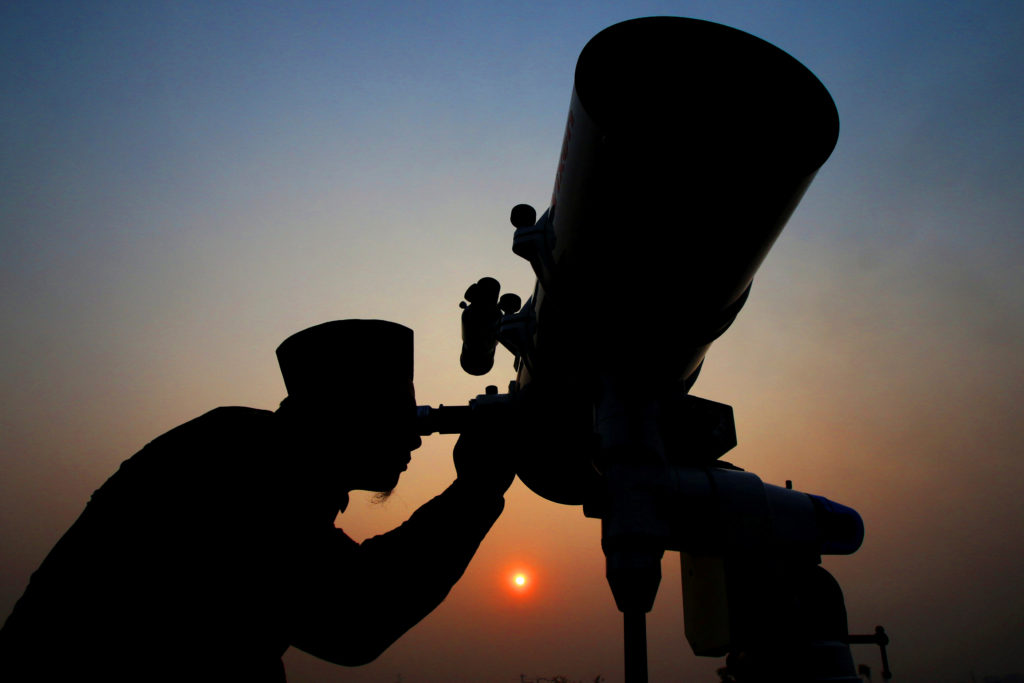 Riyadh, MINA – The Supreme Court has called on all Muslims throughout Saudi Arabia to sight the crescent of the month of Shawwal on Monday evening, Ramadan 29, 1440H, corresponding to June 3, 2019.
This will signal the end of the holy fasting month of Ramadan and the start of Eid Al-Fitr, or Festival of Breaking the Fast, Arab News reported.
In its announcement, the Supreme Court called on whoever sights the crescent by naked eyes or through binoculars to report to the nearest court and register their testimony, or report to the regional authority center in the area where the crescent was sighted the crescent to facilitate his reaching to the nearest court, reported the Saudi Press Agency (SPA).
The start of Eid Al-Fitr, the first of two Eids celebrated by Muslims, has not yet been confirmed because the Islamic calendar is lunar-based and the date will vary depending on the moon.
This year Ramadan began on the evening of Sunday May 5, which means Eid Al-Fitr is expected to begin on Tuesday, June 4. If the moon is not seen, the next day will be Ramadan 30 and Eid will begin on Wednesday.(T/R04/P2)
Mi'raj News Agency (MINA)