RECONCILIATION DEAL BROKERED IN SYRIA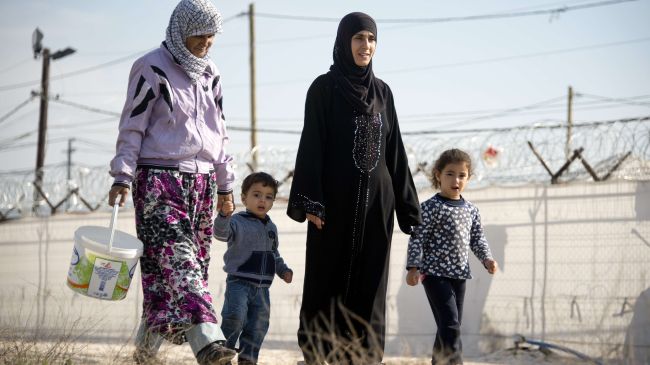 Damaskus, 24 Syawwal 1435 /20 August 2014 (MINA) – A reconciliation deal has been implemented between the Syrian government and some militant groups in four strategic areas south of the capital Damascus, Press TV reports.
The goal of the reconciliation deal, first implemented on Tuesday, is to close ranks in the fighting against the ISIL Takfiri terrorists in the al-Qadam, al-Asali, Bor Saeed and al-Jura areas, the media  quoted by Mi'raj Islamic News Agency (MINA) as reporting, Wesnesday.
Thousands of civilians are anticipating the result of the reconciliation processes here in the al-Qadam area in Damascus, hoping that it ends up successfully so they can return home.
"We heard about the reconciliation, my house and job are inside al-Qadam. I haven't seen them for over two years, I hope I can return home and live a normal life," Mohammad Abdulghafour, a displaced civilian, told the Press TV correspondent.
The government has already started cleaning the blocked streets and removing debris to pave the way for the return of civilians as well as the reestablishment of main services like the electricity work.
Adnan Abdulkhaliq, a truck driver, said, "Today we started opening the streets starting from them main square at the entrance of al-Qadam in the direction of the quarter. We reached the municipality building and the police station."
According to the deal, armed groups in the region are to release the people they have kidnapped, provide the government with a list of the people they have kidnapped, turn themselves in and later on join government forces in fighting extremists and militants near al-Qadam.
Syria has been gripped by deadly violence since 2011. More than 170,000 people have been killed and millions displaced due to the violence fueled by Western-backed militants.
The Western powers and their regional allies especially Qatar, Saudi Arabia and, Turkey are reportedly supporting the militants operating inside Syria. (T/P012/P03)
Mi'raj Islamic News Agency (MINA)