Plane Full of Israelis Lands Emergencyly in Saudi Arabia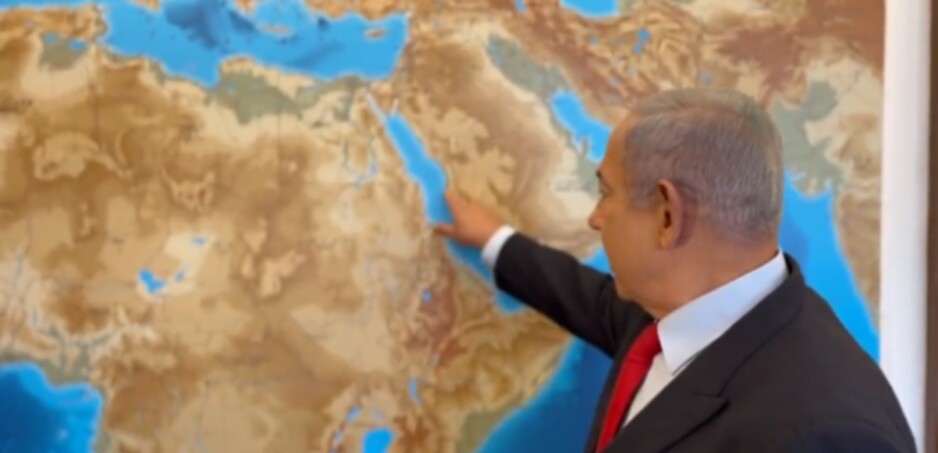 Jeddah, MINA – A plane carrying Israeli citizens from the Seychelles island nation in the Indian Ocean, made an emergency landing in Saudi Arabia before being flown back to Tel Aviv.
Israel has hailed Saudi Arabia's move as goodwill as Washington seeks to normalize relations between the two countries.
The Air Seychelles flight carrying 128 passengers was forced to make an emergency landing due to an electrical failure. Israel's Foreign Ministry said the passengers stayed overnight at an airport hotel in Jeddah and were flown back by the same airline on an alternative plane.
Passengers recounted their frightening experience when a strong burning smell filled the cabin and through the intercom the pilot said the plane would be forced to make an emergency stop in Saudi Arabia. Countries that do not have diplomatic relations with Israel.
Passengers said dozens of people were trapped on board when the plane stopped on the tarmac. Meanwhile Israeli officials were at a loss as to what to do as Saudi Arabian security forces escorted the Israelis to a hotel.
"It was a very scary experience," recalled one of the passengers, Mayama Stahl, when he left Israel's Ben Gurion International Airport with dozens of other passengers on Tuesday.
Several passengers looked surprised by the swarm of reporters, photographers and party balloons that greeted them.  "But we were all very well received (by Saudi Arabia), we are very happy that we are fine and safe," Stahl said.
Passengers said their experience in Jeddah was pleasant. Some Saudis even greet them in Hebrew.
Data from the aircraft tracking website FlightRadar24.com shows that the Air Seychelles airline Airbus A320, with flight number HM22, was diverted to Jeddah on Monday (29/8/2023) evening while over the Red Sea. The airline did not respond to requests for comment.
Another Air Seychelles A320 flew to Jeddah on Tuesday from Dubai to pick up the passengers and take them to Tel Aviv. In 2022, Saudi Arabia lifted its ban on Israeli flights during President Joe Biden's visit to the kingdom.
Israel and Saudi Arabia do not have official ties, although they have developed strong informal ties over recent years due to their concerns about Iran's growing influence in the region.
After Israel and four Arab countries signed normalization agreements in 2020 under the administration of former President Donald Trump, President Joe Biden's administration is working to reach a similar agreement with Saudi Arabia.
Israeli Prime Minister Benjamin Netanyahu, who has made an agreement with Saudi Arabia a focus of his government, used the incident to highlight the potential for improving ties.
"I really appreciate the warm attitude of the government of Saudi Arabia towards Israeli passengers whose flights are experiencing difficulties," he said in the video, which was recorded in Hebrew with Arabic subtitles.
Pointing to a map of the area behind him, he said, "I really appreciate good neighborliness."  There was no immediate reaction from Saudi Arabia.
Normalizing relations with Saudi Arabia has the potential to change the region and improve Israel's place in history.  But moving toward such a deal is a tough challenge as Saudi Arabia insists it will not formally recognize Israel before a resolution to the decades-old Israeli-Palestinian conflict.
Saudi Arabia also appears to be seeking defense guarantees and access to American nuclear technology.
Achieving major concessions in the Israeli-Palestinian conflict is expected to be difficult under the current Israeli government.  Israel is being controlled by ultranationalist groups who reject Palestinian independence and support the expansion of Jewish settlements on land that wants to be made into the territory of a future Palestinian state. (T/RE1/P2)
Mi'raj News Agency (MINA)