PALESTINIANS AWAIT HELP FROM EGYPT ARMY: HAMAS' MESHAAL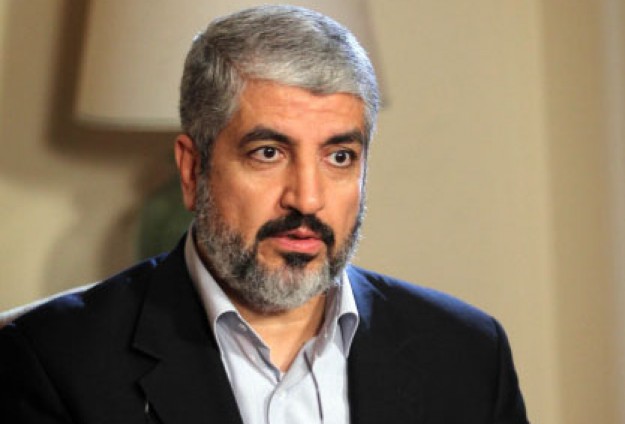 Doha, 12 Ramadan 1435/10 July 2014 (MINA) – Khaled Meshaal, head of Hamas' political office, has called on Arab and Islamic countries – especially Egypt – to rally in support of the Palestinian people.
"Ramadan has always been a month of victory," Meshaal said in a televised address. "The tenth of Ramadan (1973) was a day of victory for Egypt and its great army (over Israel), to whom we look for support."
Meshaal, who is based in Qatari capital Doha, rejected a peace settlement with Israel, blaming the self-proclaimed Jewish state for starting the aggression, Anadolu Agency quoted by Mi'raj Islamic News Agency (MINA) as reporting.
"The Palestinian resistance and people have the right to defend themselves," Meshaal said. Meshaal blamed Israel for starting the aggression.
"To those who want to impose peace for peace's sake, I say: Ask (Israeli Prime Minister) Benjamin Netanyahu to change his policies and stop the crimes he is committing everywhere in Palestine," he added.
On Tuesday, Israel launched a major military offensive – dubbed "Operation Protective Edge" – with the stated aim of staunching rocket fire from Gaza.
Israel has continued to pound the embattled Gaza Strip with airstrikes, while Israeli ground troops remain massed on the strip's borders in advance of a possible ground assault.
Gaza-based resistance factions, meanwhile, have continued to fire rockets into Israel in response to the ongoing airstrikes.
Meshaal said the Palestinian resistance would continue to shoulder its responsibility to defend Palestinian land – even if it did so alone.
"We aren't threatening anybody, but we have the right to defend ourselves," Meshaal asserted. "The Israelis can only blame themselves and their leaders (for any subsequent violence)." (T/P09/E01)
Mi'raj Islamic News Agency (MINA)