US TO OPEN CASE AGAINST FORMER ISRAELI PM OVER MAVI MARMARA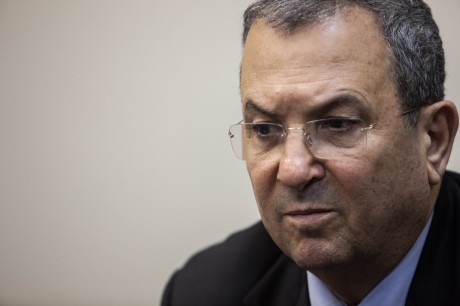 Washington DC, 14 Muharram 1437/27 October 2015 (MINA) – A case that sues former Israeli Prime Minister Ehud Barak as one of the responsible individues in the attack of humanitarian aids Mavi Marmara and the Freedom Flotilla has been opened in the United States.
The family of Furkan Dogan, a US citizen who was killed by Israeli  forces on Mavi Marmara, has made a complaint in the US court when Ehud Barak made a visit to the country to attend a conference. Mavi Marmara lawyers suceeded to be in touch with with Ehud Barak, who was the first person who imposed blockade on the Gaza Strip, in order to convey a notice regarding the case, which demanded Ehud Barak to be present in the trial scheduled to be held in California, US, as stated in ihh.org.tr, quoted by Miraj Islamic News Agency (MINA).
The case sues Ehud Barak to receive imprisonment and to pay compensation. Other plaintiffs and families of martyrs will also be able to join the case.
The case, represented by Prof. dr Jeoffrey Nice, who suceeded in bringing Slodovan Milosevich to court, Rodney Nixon QC, Hydee Dijskal and Dan Stormer will sue Ehud Barak for murdering civilians and Furkan Dogan within international waters, international terrorism, willful killing, attempt of willful killing, intentionally causing serious injury to body and health, plundering, intentionally causing damage to property, restriction of people's freedom and instigating violent crime.(L/R04/NMT)
Mi'raj Islamic News Agency (MINA)