NZ Embassy's Charge d'Affairs Meet Indonesian Ulema in Jakarta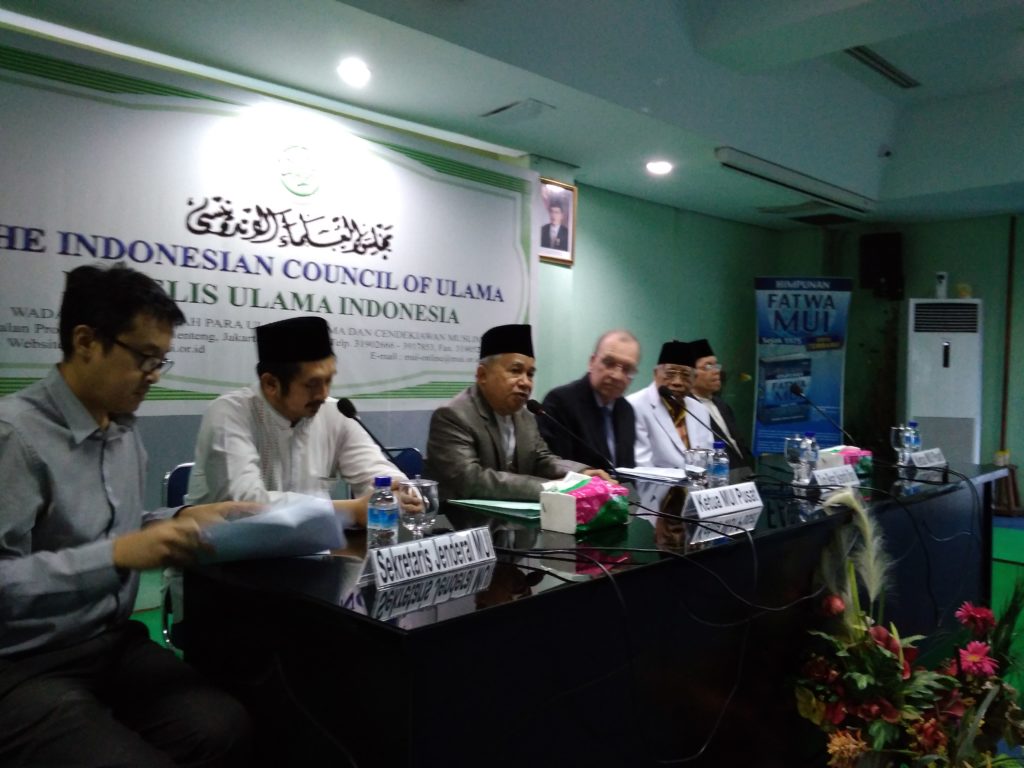 Jakarta, MINA – Charge d'Affairs of New Zealand Embassy to Indonesia, Roy Ferguson on Friday visited to Indonesian Council of Ulema (MUI) in Jakarta.
He expressed condolences and guarantees of the victim related of terror incident in the two Cristcurch City mosques on Friday.
"We feel very devastated by terrorist attacks on our Muslim community in Christchurch. All of us in New Zealand are very sad. I come here today to give you all three guarantees, "Ferguson said at MUI Headquarters, Menteng, Central Jakarta.
First, New Zealand Government have done everything for the victims of terrorist attacks, including establishing a community welfare center near the hospital in Christchurch to ensure victims could easily access assistances.
Second, the visa for family members abroad prioritized, so that they can attend funerals and accelerate the process of identifying victims through a coronary institution.
Third, New Zealand Government also reacts quickly and decisively. Ferguson said within 21 minutes, terrorists were arrested and made sure the perpetrators were in prison for a long time. "Unfortunately, there is no death penalty in our country," he said.
Ferguson also explained, before the terror incident, police officers were not equipped with weapons when on duty, but after the terror incident, Armed Police officers would guard outside New Zealand mosques to ensure security for worshipers.
Ferguson stressed that the terror act did not represent New Zealand. "Muslims are part of our community, our friends, our colleagues, our soccer players," he said.
"New Zealand condemned the attack and united to fight it. Dozens of New Zealanders have joined forces to take care of the victims and families of the terrorist attacks, said New Zealand Embassy Charge d'Affairs.
Responding to this, Indonesian Ulama were deeply moved and appreciated the actions and attitudes of New Zealand government over the terror incident.
"I was very moved by his explanation, and even more moved, the Friday prayers that were given special attention," said Zaitun Rasmi, Deputy Secretary General of MUI.
He even mentioned that with the broadcast of Friday prayer on national radio and television New Zealand was "a pleasure from an accident". (L/Sj/R04)
Mi'raj News Agency (MINA)