Myanmar Releases 67 Child Soldiers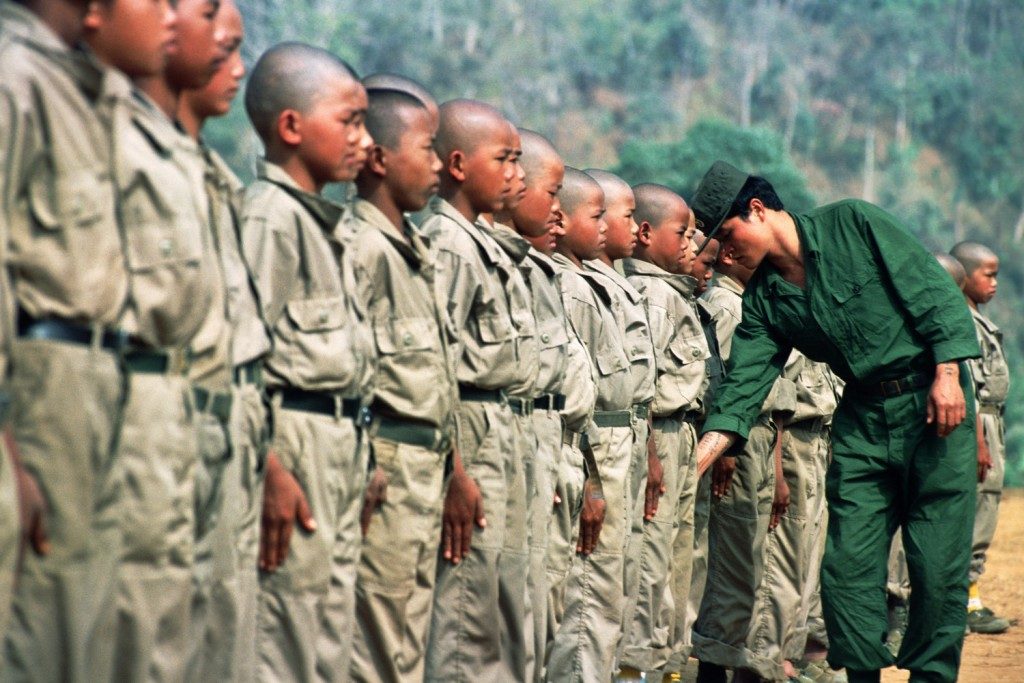 Child-soldiers of the Mong Tai Army (MTA), drug warlord Khun Sa's army, during tough training with their commander.
Yangon, Myanmar,29 Ramadan 11438/24 June 2017 (MINA)  – Myanmar's armed forces Friday released 67 child soldiers from their ranks, its first discharge this year as part of a process to end forced recruitment of underage fighters, Anadolu Agency reported, quoting the United Nations.
"Today's release is a reminder to all of the situation of the estimated 2.2 million children trapped in armed conflict and situations of tension and the need for them to also benefit from the ongoing reforms in the country," Bertrand Bainvel, the UNICEF representative to the country, said in a statement.
The military has released a total of 849 child soldiers from its ranks since the government of Myanmar signed an agreement with the UN to stop using child soldiers in 2012.
However, there are no verifiable figures to prove how many children currently serve in the military, the statement said.
The widespread use of children as soldiers and laborers by the army and also by some ethnic armed groups was one of many human rights abuses in Myanmar's ethnic area along the border with Thailand and China.
In addition to the military, the UN secretary-general listed seven ethnic rebel groups as being "persistent perpetrators" in the recruitment and use of children in Myanmar. (T/RS5/RS1)
Mi'raj Islamic News Agency (MINA)