Myanmar President Htin Kyaw Resigns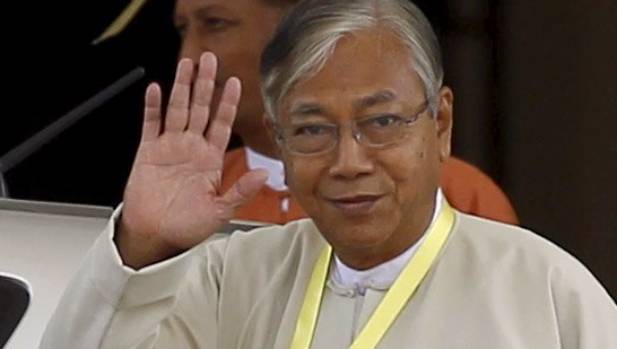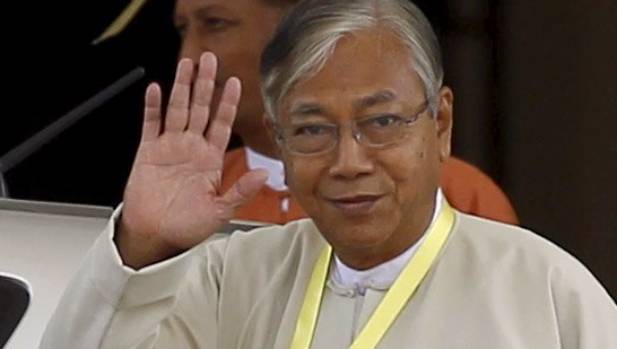 Naypyidaw, MINA – Myanmar's President Htin Kyaw, one of the most loyal allies of the country's leader Aung San Suu Kyi, has resigned due to ill health, CNN quoted the government as saying Wednesday.
Htin Kyaw, 71, was sworn in as Myanmar's official president in 2016 after Suu Kyi's National League for Democracy (NLD) party won landmark elections.
During his two years in office he's essentially acted as a proxy for Suu Kyi, who is constitutionally barred from holding the presidency because her children are foreign nationals. A new position, State Counselor, was created to enable the long-time opposition politician to take a leading role in government.
Htin Kyaw's resignation comes as international pressure increases on Nobel Laureate Suu Kyi to do something to ease the suffering of the country's minority Rohingya population.
Almost 700,000 of the Muslim ethnic minority have crossed the Bangladesh border in the last six months, fleeing what the UN has described as a "textbook example of ethnic cleansing" by Myanmar troops.
The Myanmar military, which shares power with Suu Kyi, has denied the allegations, blaming the violence on members of the Rohingya militant group Arakan Rohingya Salvation Army (ASRA).
Long-time friend
A close friend and confidante of Suu Kyi, Htin Kyaw served as an executive officer for the Daw Khin Kyi Foundation, a charitable organization named after Suu Kyi's late mother.
His father-in-law was also active in the establishment of the NLD.
He was one of a handful of people allowed to visit her while she was under house arrest, studied alongside her in England, and was close to her husband.
The economics graduate was elected in 1990 as a parliament executive of the NLD, and assumed the role of president after the party swept national elections, taking around 80% of the available seats, in November 2015.
Htin Kyaw was elected to the position of President by 360 votes, more than a third of the parliament's available 652 votes. (T/RS5/RS1)
Mi'raj Islamic News Agency (MINA)