Myanmar Arrests Key Suspect in Muslim Lawyer's Killing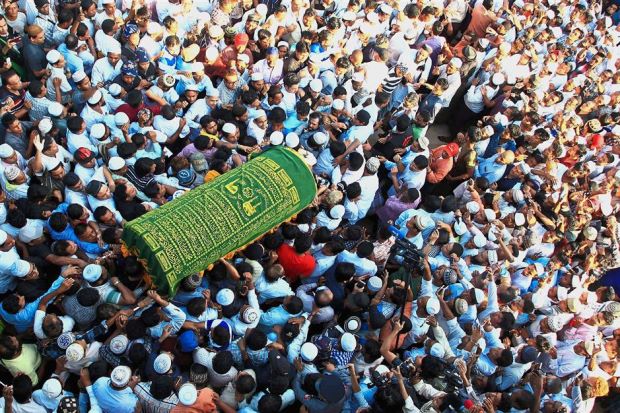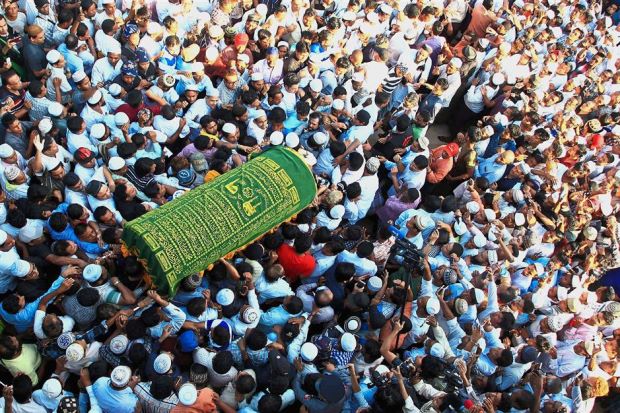 Solemn procession : Supporters carrying the coffin of Ko Ni during his funeral in Yangon
Yangon, Myanmar, 08 Jumadil Awwal 1438/05 Feruary 2017 (MINA) – Myanmar police have arrested a key suspect in connection with the assassination of a high-profile Muslim lawyer last Sunday, Anadolu Agency reported, citing the announcement of state-run media.
Aung Win Zaw, 46, was apprehended by police on Monday — just one day after the assassination in the former capital Yangon — while fleeing to the southeastern Karen state that borders neighboring Thailand, but the arrest was only announced Saturday.
Kyi Lin, a 53-year-old man from Mandalay who was arrested on Sunday for the assassination, confessed that Aung Win Zaw hired him to do the killing, said an announcement from the President's Office published by state-run newspapers.
In exchange for the assassination, he was promised a car, Kyi Lin said after being arrested.
The victim of the assassination was Ko Ni, a legal advisor to the ruling National League for Democracy (NLD). Also chair of the Myanmar Muslim Lawyers Association, he was an expert on constitutional issues and helped the NLD prepare changes to the 2008 charter so it would no longer favor the military junta.
Though no motive for the killing has yet emerged, the government says the incident appears to be an attempt to destabilize the state.
The lawyer, U Ko Ni, a top adviser to the governing National League for Democracy, had recently been working on a new draft, a colleague said, and he hoped to promote his project at a conference this month.
But when he returned to the Yangon airport on Sunday from a trip to Indonesia, cradling his young grandson in his arms as he waited for a taxi, a man drew a pistol and shot him in the head.
The killing appears to have been a rare political assassination in Myanmar, fueling rumors, distrust and worry about the country's future.  (T/RS05/RS01)
Mi'raj Islamic News Agency (MINA)