MUSLIMS AND NON-MUSLIMS CAN LIVE IN HARMONY IN AUSTRALIA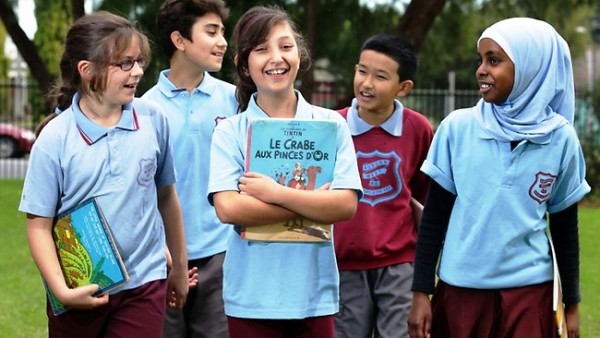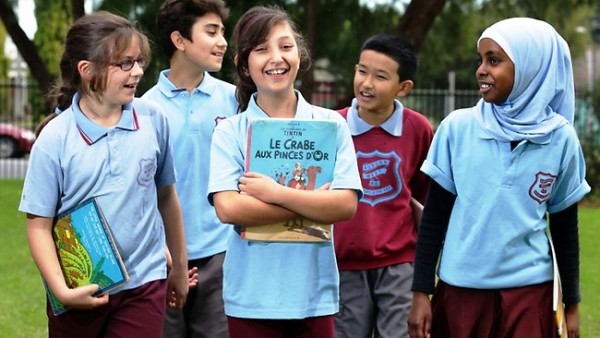 Australia: we can live in harmony
by Abu Bakar Alam*
We could clear up misunderstandings between Muslims and non-Muslims by holding a regular event to get to know each other better.
The conversation happened at the gym. I was having a friendly, general discussion with a guy about what he knew about Muslims. "As soon as I see a Muslim, the only thing I think of them is that they are all terrorists, they have bombs, they kill people," he told me.
I know this is not an uncommon view among some people in the wider community. When you look at what appears on television and in the media more generally, the stories are most often about extreme examples. The only time the media pays much attention to Muslims is when it relates to stories about terrorism.
So it is hard to blame people for getting such a wrong impression from this kind of coverage. People will believe what they see in the media – it's a natural reaction. But it is still difficult to hear comments like those from the guy at the gym, for this is not what my religion is about.
For me, I believe the challenge that we as Muslims in the Australian community face is to explain to others who we are, and what our faith and our lives are all about. It's not what you see on TV.
We are a diverse collection of different communities, who are working to be positive, contributing members of the wider Australian society. It's time Muslims and non-Muslims got to know each other.
I come from a family of nine children – six brothers and three sisters. We arrived in Australia from Afghanistan seven years ago. The reason we left was to flee a country that has been war-torn for the past 30 years, even though it was our home. It was a tough decision for my family to make, and it wasn't easy for us to go. But we needed to leave – my grandfather was killed in 2006.
We came to Australia for a better life. We wanted to live peacefully. My father works very hard, making enough money to pay the fees for us to attend an Islamic school. This has helped me keep on the right path with my faith. I'm sure that if I went to a government school, while the education would have been good, it would have been harder to follow my faith.
As an Afghan Muslim teenager, apart from a friendly discussion about what non-Muslims know about Muslims, I personally haven't experienced any discrimination or racism. No one has come up to me and said anything about my religion, which is good.
I believe that we are very fortunate to live in this country. We are free to practise our religion wherever we want. This is a wonderful country, and we enjoy freedoms that many other people around the world are denied – including those in the country of my birth.
I want to tell you about what it is like to be part of the Afghan community here. I am very proud to be a member of it. One of the important things for Afghanis is to give back to the community. We have regular get-together to raise funds when there are people in need who require our help.
A good example was about a month ago, when the the Afghan cricket team was in Australia for the World Cup. (While they didn't make it past the group stage, I am confident they will be more competitive in the years to come.)
The team was invited to a function the Afghan community organised in Hampton Park. Part of it was making the visiting Afghan team feel welcome, but the team members also signed cricket shirts, which we then sold at an auction. The money raised from the signed shirts was for the team to take back to Afghanistan to help those families who don't have shelter, food or clean water.
This kind of thing is always happening – giving back to the community, not just overseas but in Australia too. My family is well known in the community. We try to volunteer and help whenever we can, for whatever it is. We put our hand up.
This is the story of Muslims in Australia that I would like to share with people who have to rely on what they see in the media, who end up with such a wrong perspective of who we are. My main message to the non-Muslim community is to invite people to find out who we are and what our religion is all about.
One idea is to have an event where we could come together: maybe play some sport, have some food and drink, have some fun. Basically, we could just talk about general stuff – whatever they would like to know, to clear up any misunderstandings.
It could start off as a small thing, but if it works and is good, word will spread, and the next time, more people will come. Having everybody together – Muslim and non-Muslim – that's what I would like to see. Sharing how we live, what we like and don't like. That would be awesome.
Australia is our country – my country and your country. We are like one family, like brother and sister, father and mother. We are all part of the community, and everyone must look after each other. In 10 years, we could look back at what has been achieved. We could be amazed at how far we've come. (T/P3/R01)
Mi'raj Islamic News Agency (MINA)
*Abu Bakar Alam lives in Melbourne's south-east. This article was written with Age associate editor Shane Green.
Sources:
1.http://muslimvillage.com/