Muslim Urged to Be Stronger in Defending the Rights of Aqsa Mosque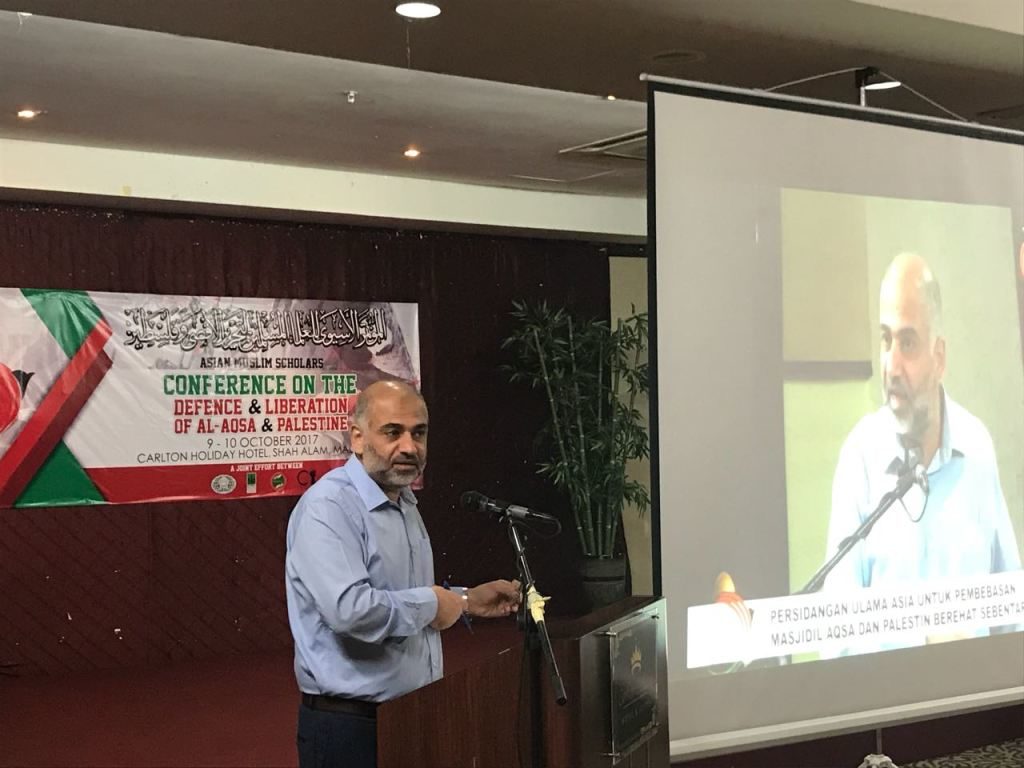 Shah Alam, Selangor, Malaysia, MINA – The Chairman of the World Union of the Scientists of Resistance, Sheikh Mustofa Al-Laddawi has urged Muslims around the world not to feel weak in building joint forces to fight Israeli crimes.
It was delivered by Al-Laddawi in a meeting entitled Conference on the Defense & Liberation of Al-Aqsa and Palestine in Shah Alam, Malaysia, Monday (9/10).
"We as Muslims should be stronger against Israel, and believe that we are able to reclaim Al-Aqsa from the grip of the Zionists Israel" he said.
He said the Palestinians would never just give away their country, and recognize Israel. They will not be willing, though Israel constantly desecrates Al-Aqsa, bulldozing their land and arresting Palestinian officials and clerics.
Mostopha also conveyed the condition of the Al-Aqsa mosque, where Israel is still continuously digging at the bottom of the mosque and trying to destroy it.
The meeting was organized by the Asian Muslim Scholars (AMS) in cooperation with the
Malaysian Consultative Council for Islamic Organization (MAPIM), Secretariat For Ulama 'Assembly of Asia (SHURA), and the Global People Welfare Organization of Malaysia (SEJAGAT).
The conference discussed several topics, including the real support of resistance and emphasized the importance of jihad to fight for Palestinian territorial independence from the Zionist occupation.
The conference will also produce a draft on an action plan for the liberation of Al-Aqsa Mosque and Palestine.
The conference participants consisted of representatives from various countries including Indonesia, Malaysia, Lebanon, Iran, Turkey, Thailand, Egypt and Cambodia.
From Indonesia, the delegates who attended the conference included Aqsa Working Group (AWG), Syubban (Youth) Jama'ah Muslimin (Hizbullah), Hezbollah Communication Forum, and International Muslim Brotherhood. (L/R04/RA1/RE1/RS5).
Mi'raj News Agency (MINA)