Muslim Fencer on Team USA Takes Down Trump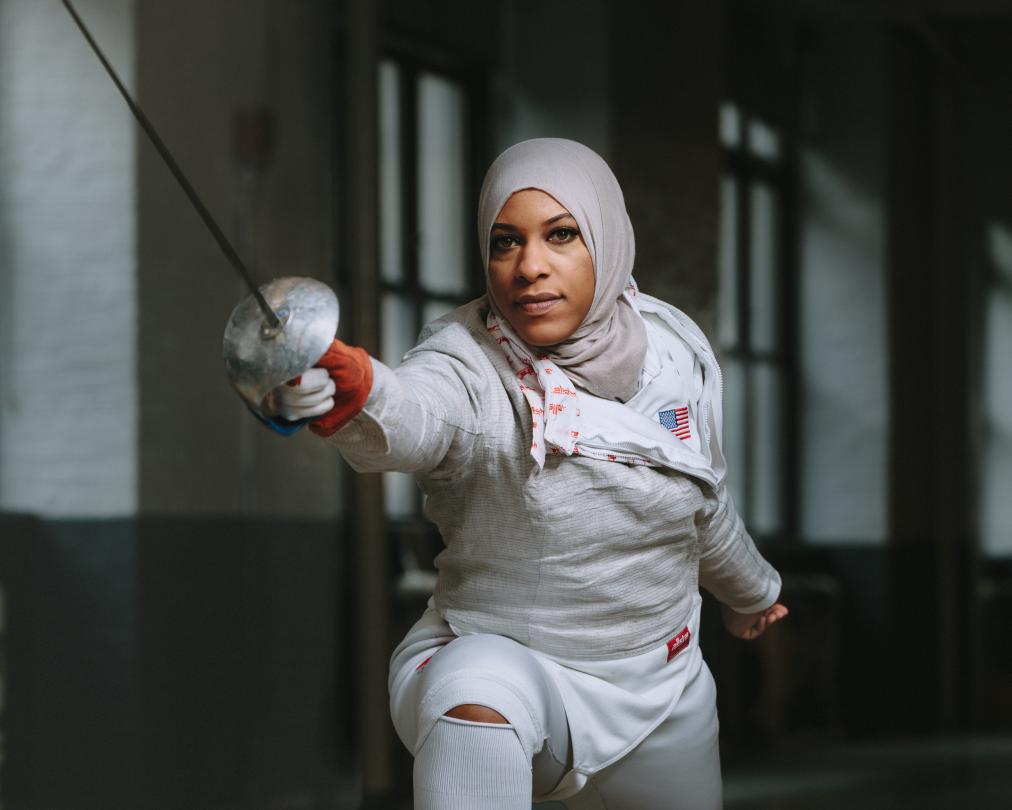 Rio de Janeiro, 05 Dzulqa'dah 1437/08 August 2016  (MINA)  –  Ibtihaj Muhammad will make history on Monday as the first American to ever compete in the Olympics wearing a hijab.
Whether she wins a medal in Rio or not, Muhammad has already made quite an impact. Ever since making the Olympic team, Muhammad has been using her platform to advocate for the acceptance of Muslims in America, something that is particularly crucial considering the GOP nominee for president has called for a blanket ban on Muslims entering the country.
When asked about Donald Trump in a recent CNN interview, Muhammad did not shy away from addressing his divisive rhetoric.
"I think his words are very dangerous," she said. "When these types of comments are made, no one thinks about how they really affect people. I'm African-American. I don't have another home to go to. My family was born here. I was born here. I've grown up in Jersey. All my family's from Jersey. It's like, well, where do we go?"
While Muhammad is not a politician, she knows that her mere presence on the world's biggest stage for athletes can make a difference.
"I'm hopeful that, in my efforts to represent our country well as an athlete ? that they change the rhetoric around how people think and perceive the Muslim community," she was quoted by thinkprogress.org as saying.
Earlier this week in a press conference at the Olympics, Muhammad made another statement without saying much at all. When a reporter asked her about Trump, she simply said, "Who?" As reported by NJ.com, she continued to feign ignorance, even after the reporter kept pressing, shouting, "Trump! Donald Trump!"
This isn't the first time that Muhammad has spoken out against Trump.
In February, Muhammad said that Trump was "providing a platform for hate speech and fearmongering" and "creating a space where it's acceptable to speak out against immigrants, to speak out against Muslims and to really publicize this inherent racism that I feel a lot of people have."
According to Muhammad, Trump's words are taking the country backwards.
"The Civil Rights Movement wasn't that long ago. Segregation wasn't that long ago. Japanese internment wasn't that long ago," she said.
"And when you think things like you want to ban Muslims from entering the country or you want to build a wall to separate the U.S. from Mexico I think these are things that are reminiscent of really dark times within, not just our country, but worldwide." (T/R07/R01)
Mi'raj Islamic News Agency (MINA)