MOSCOW TO HOST TOP LEVEL TALKS WITH MIDDLE EAST LEADERS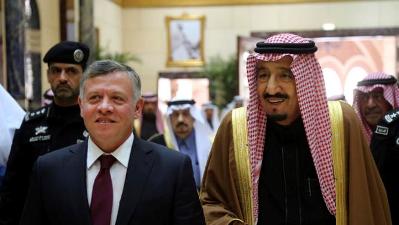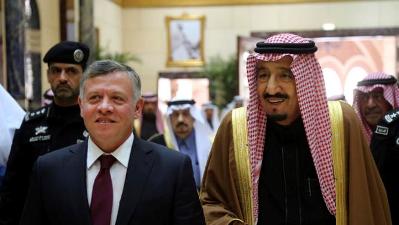 Mascow, 7 Dhulqo'dah 1436/22 August 2016 (MINA) – King Salman bin Abdulaziz of Saudi Arabia and King Abdullah bin al-Hussein of Jordan are expected to attend the opening day of the MAKS-2015 air show in Russia on August 25.
The two Arab leaders are also expected to meet with President Vladimir Putin, Sputnik News reported. Russian Foreign Minister Sergei Lavrov, who met with his Saudi counterpart last week in Moscow, said that the countries' relations have become closer in recent months.
"The conversation regarding the situation in the Middle East, begun in Saint Petersburg with the Crown Prince and continued in Doha a week ago, opens the possibility for more detailed discussions," Lavrov said after the two men held top level talks on the Syrian civil war and the ISIL. World Bulletin quoted by Mi'raj Islamic News Agency (MINA).
An economic partnership, including the two countries' oil industries,could be discussed on the sidelines. Saudi Arabia's Public Investment Fund said in June that it intended to invest $10 billion in Russia as part of a partnership with a Russian investment fund.
Saudi Arabia's Crown Prince Muhammad bin Nayef also previously expressed interest in purchasing Russian Iskander ballistic missiles when meeting with Putin in June in St. Petersburg.
"The visit is very important and will determine future prospects, as well as opportunities to advance strategic relations based on a solid foundation and mutual respect which can change the paradigm and begin a new era in relations between the two countries," Saudi Arabian ambassador to Russia Abdulrahman al-Rassi said prior to the Russia visit.
Saudi Arabia, has been vehemently against the Iran nuclear deal while Russia was a key player in crafting it.
Sisi to attend talks
Egyptian President Abdel-Fattah al-Sisi will also visit Russia on Aug. 25 for talks with his Russian counterpart Vladimir Putin, the Egyptian presidency said.
In a Thursday statement, the presidency said the three-day visit aims to "boost strategic relations" between the two countries.
According to the statement, Sisi will hold talks with senior Russian officials and heads of Russian companies during the visit.
Egyptian-Russian relations have greatly improved since the 2013 coup when the Egyptian army deposed democratically-elected President Mohamed Morsi.
The two countries signed a $3.5 billion arms deal during a visit by the Egyptian president to Russia.
Earlier this year, agreements were also signed for Egypt to import Russian natural gas and for the establishment of a free trade zone in Egypt's eastern Ataqa region. Trade volume between Egypt and Russia grew 103 percent in the past six months, according to Egypt's central bank. (T/P002/R03)
Mi'raj Islamic News Agency (MINA)