MILITANTS, PALESTINIANS BATTLE IN SYRIA REFUGEE CAMP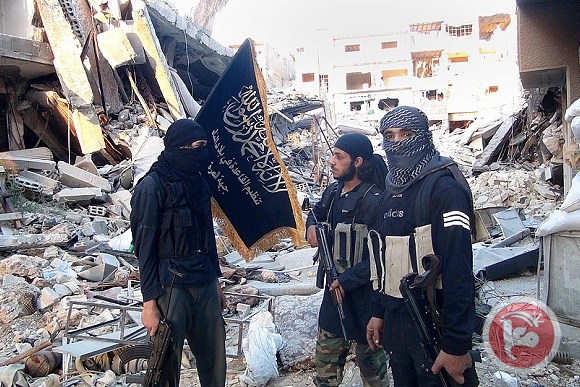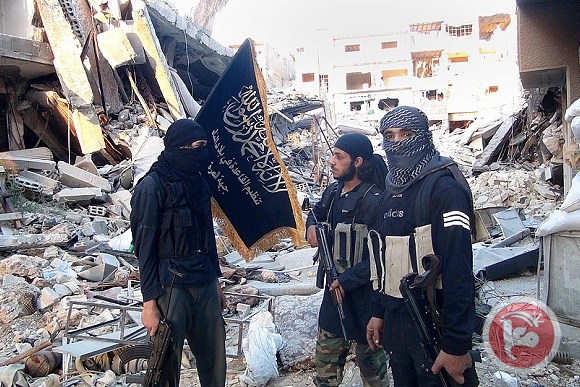 Damascus, 9 Sya'ban 1436/27 May 2015 (MINA) – Islamic State group militants in Syria are trying to retake positions they lost in previous fighting in the Yarmouk refugee camp in southern Damascus, a Palestinian official said on Tuesday.
"There is intermittent fighting between Palestinian factions and IS and Al-Nusra Front which are trying to retake positions in the center of Yarmouk," Khaled Abdel Majid, head of the Palestinian Popular Struggle Front which is close to Syria's regime, told.
When militants from the two groups entered Yarmouk on April 1, they took 60 percent of the camp before pulling back into around 40 percent, Maan News Agency reports as quoted by Mi'raj Islamic News Agency (MINA).
They currently hold presence in the south near the Damascus district of Al-Hajar al-Aswad.
Abdel Majid said Palestinian groups control 40 percent of the camp, in its north, and that some 20 percent makes up the front line,adding that Syrian regime aircraft have bombarded IS-held Al-Hajar al-Aswad.
A security source in Damascus said only that in Yarmouk the fighting "stops and then starts again."
Chris Gunness, the spokesman for UNRWA, the United Nations refugee agency for Palestinians, expressed alarm at the most recent reports of fighting.
"UNRWA calls for an end to all actions and hostilities that endanger the security and lives of Palestinian and Syrian civilians in Yarmouk, who endure — and continue to suffer — extreme humanitarian conditions," he said.
Before the Syria conflict erupted in 2011, Yarmouk was home to 160,000 people, both Palestinian and Syrian.
Around 18,000 remained following a nearly two-year long government siege imposed after rebel forces took up positions inside, including elements of the extremist al-Nusra Front.
Today, fewer than 7,000 refugees remain in the camp, according to the secretary-general of the coalition of Palestinian factions in the camp, Khalid Abd al-Majid.
The former residents of Yarmouk are part of more than half a million Palestinian refugees to have suffered over the past five years of Syrian civil war.
By the end of April, the UN agency for Palestinian refugees UNRWA said they had only received 20 percent of the funding required to aid Palestinian refugees in Yarmouk.
"After enduring four years of conflict, two of them under siege-like conditions, and the suffering created by armed groups, the civilians in Yarmouk are at a breaking point," the agency said.
"There must be active compliance with the obligation to respect and protect civilians in Yarmouk, including by allowing unhindered humanitarian access," Gunness said. (T/P010/R03)
Mi'raj Islamic News Agency (MINA)