Malaysia to Enjoy Maximum Benefit from King Salman's Visit to Develop Halal Products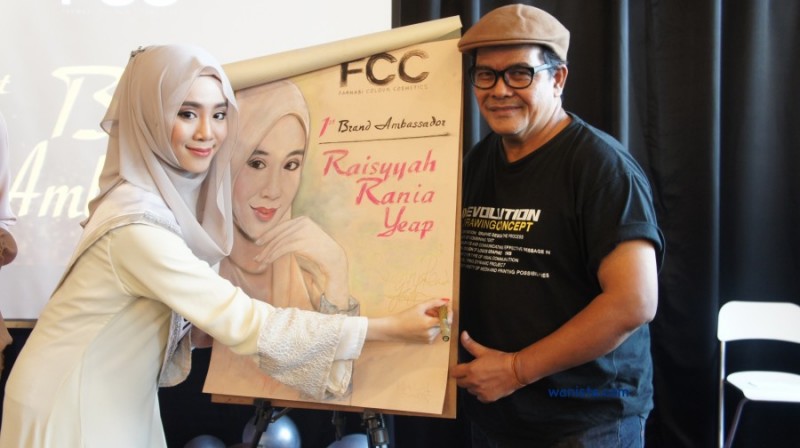 Halal Cosmetics Ambassador Felixia Yeap or Raisyah Rania Yeap.
Putrajaya, 04 Jumadil Akhir 1438/03 March 2017 (MINA) – Malaysia will enjoy maximum benefit from the recent four-day visit to Malaysia by Saudi Arabia's King Salman Abdulaziz Al Saud to develop its halal products.
Deputy Prime Minister, Datuk Seri Dr Ahmad Zahid Hamidi, was quoted by Bernama as saying that Saudi Arabia and United Arab Emirates, which were Malaysia's main trading partners in West Asia, were interested in cooperating to to develop the halal ecosystem.
"The official visit will be beneficial because the new development strategy has ceased to focus on oil sector alone.
Ahmad Zahid said this in a statement after chairing the first meeting of the Malaysia Halal Council (MHC) here  Friday.
He said the meeting, among others, agreed that the Department of Islamic Development Malaysia (JAKIM) would act as a permanent secretariat of MHC to ensure the development, coordination and monitoring of halal policy could be implemented in a holistic manner.
Ahmad Zahid said JAKIM's Halal Hub Division, which issued halal certification letters for products that met the halal criteria, would be strengthened together with other agencies under the National Blue Ocean Strategy.
He said the success of Malaysia's halal certification was encouraging that many countries like Japan, China, Saudi Arabia and Cambodia, had sought its services and expertise.
He said the internationalisation of the Malaysian Halal system was also evident when in November 2017, Prime Minister Datuk Seri Najib Tun Razak offered Malaysia's expert services to Japanese Prime Minister Shinzo Abe in the preparation of kosher food needs of the Olympic Games and Paralympic Games in 2020 in Tokyo. (T/RS05/RS01)
Mi'raj Islamic News Agency (MINA)