LIBYA GOVERNMENT ASKS UN TO LIFT ARMS EMBARGO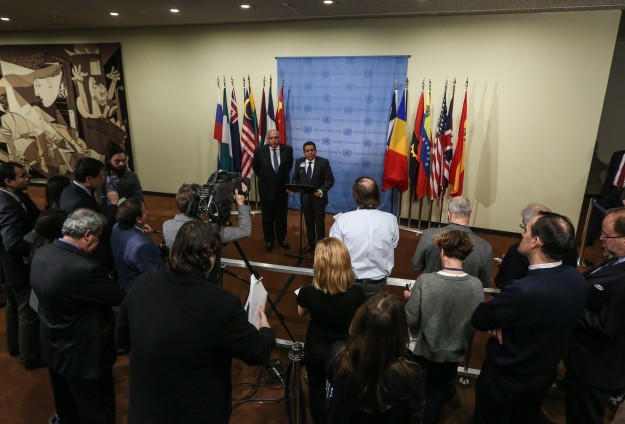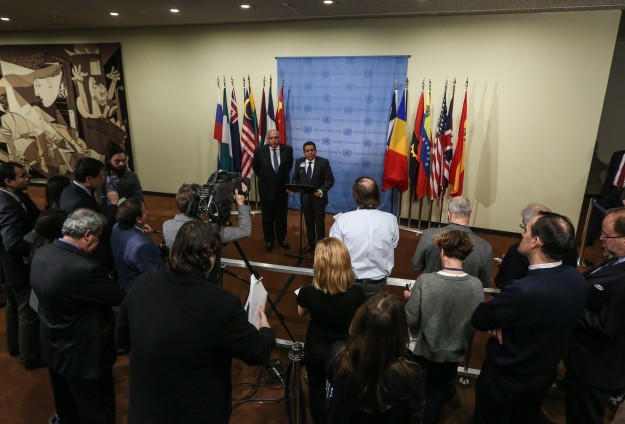 New York, 30- Rabi'ul Akhir 1436/20 February 2015 (MINA)–  Libya's internationally recognized government urged the UN Security Council on Wednesday to lift an arms embargo so that its forces could combat terrorism in the North African country.
The foreign minister in Libya's Tobruk-based government, Mohammed al-Dairi, told the Council in an emergency session that Libya needed a decisive stance from the UN to help his government build its military capacity.
"This will come through a lifting of the embargo on weapons so that our army can receive material and weapons so as to deal with this rampant terrorism," Dairi said in translated remarks, Press TV  quoted by Mi'raj Islamic News Agency (MINA) as reporting.
In a bid to protect civilians, the Security Council imposed the arms embargo on the country at the onset of the 2011 uprising that led to the ouster of Muammar Qaddafi.
The emergency session came amid calls by Egypt to the Council to consider international intervention in Libya after militants with the Islamic State of Iraq and the Levant, or ISIL, released a video apparently showing the mass beheading of 21 Egyptian Coptic Christians.
Dairi said his government was not asking for international intervention to deal with its security crisis, but asking neighboring Egypt to support its army.
"We also reaffirm that if we fail to have arms provided to us … this can only play into the hands of the extremists," he said.
On Monday, the Egyptian army carried out a series of airstrikes against ISIL targets in eastern Libya, shortly after the release of the video of the beheadings.
Speaking to the Council, Egypt's Foreign Minister Sameh Shoukry also urged the lifting of the "legal restrictions" imposed on Libya to procure arms.
He asked the Council to take concrete measures to prevent "the acquisition of arms by all non-state militias and entities through the imposition of a naval blockade on arms heading to areas of Libya outside the control of the legitimate authorities."
Two governments — based in Tripoli and Tobruk — currently vie for legislative authority in Libya, where rival militias have often locked horns, frequently bringing violence to the country's main cities since the 2011 ouster and death of Qaddafi. (T/P010/R03)
Mi'raj Islamic News Agency (MINA)