Landslides and Floods Hit Several Regions in Indonesia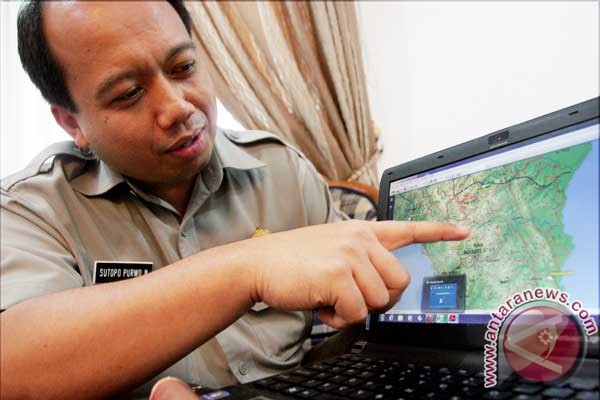 Jakarta, MINA – National Disaster Management Agency (BNPB) on Friday, released disaster data of several regions in Indonesia that occurred on Thursday and Friday.
Landslides happened in Medeng and Sungkung II Villages, Siding Subdistrict, Bengkayang Regency, West Kalimantan Province on Thursday at 09:30 p.m. that caused 3 people died, 2 people lost and 11 houses buried.
BNPB Head of Data, Information and Public Relations Center, Sutopo Purwo Nugroho, said the search for 2 missing people had been carried out by a joint SAR team from BPBD, TNI, Police, SKPD, volunteers and the community. Access to the location is quite difficult, so it can only be reached using a motorcycle.
Landslides also occurred in Mahawu Sub-District, Tuminting Sub-District and Tikalabaru Sub-District, Tilaka Sub-District, Manado, North Sulawesi, on Friday at 08.00 a.m. local time causing 2 people to die and several houses severely damaged.
Floods and landslides on Friday struck 13 regencies/cities in South Sulawesi, namely Jeneponto, Maros, Gowa, Makassar City, Soppeng, Wajo, Barru, Pangkep, Sidrap, Bantaeng, Takalar, Selayar, and Sinjai resulting in 79 deaths, One person missing, 46 people injured, and 9,429 people displaced.
"In addition, physical damage covering 559 housing units was damaged, 22,156 housing units were submerged, 13,808 H submerged rice fields, 12 worship places, 8 government facilities, 2 markets, 34 bridge units, and 70 Education facilities," said Sutopo.
Initially, the Governor of South Sulawesi has set an emergency response status for 14 days, namely from January 23 2019, to February 6, 2019.
Sutopo predicted that floods, landslides, and tornadoes will happen in some regionals of Indonesia throughout February. High-intensity rainfall will occur in the territory of Indonesia.
Meanwhile, BMKG predicts high rainfall during February 2019 will occur in western Aceh, Bengkulu, South Sumatra, Java, northeastern West Kalimantan, northern Central Kalimantan, southern Central Sulawesi, northern South Kalimantan, Southeast Kalimantan, West Papua, and Papua. (TR/Sj/P2)
Mi'raj News Agency (MINA)