Jusuf Kalla Confirms Meeting with Netanyahu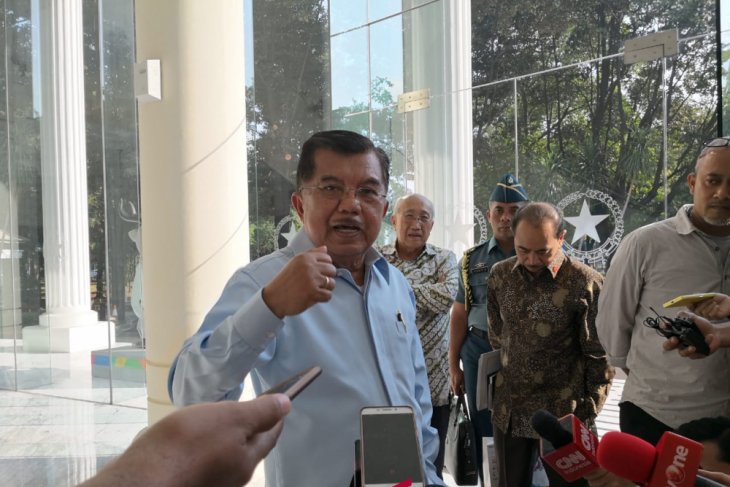 Jakarta, MINA — Vice President Jusuf Kalla confirmed here on Tuesday he had met with Israeli Prime Minister Benjamin Netanyahu in New York when they attended the annual General Session of the United Nations there, Antara News reported.
Jasuf Kalla said they discussed Palestinian issue and ways to create peace in that country.
"If we want to help create peace in a country we must know both sides. Therefore, when we met and introduced each other we talked about peace," Kalla said here on Tuesday.
He said his encounter with Netanyahu was not a secret and pre-arranged meeting.
It took place unintentionally when both attended the United Nations` annual General Session.
"There were 190 heads of state, presidents and vice presidents, prime ministers, etc there. Many agenda came at the same time. You could come face to face with anyone. You could not have avoided it. (Netanyahu) was suddenly just beside me. Should I have turned around.?" he said.
Even if Indonesia and Israel have no diplomatic relations, it does not mean that the heads of state of the two countries may not greet each other when meeting in an international forum, he said.
"There was no private meeting as it was multilateral event. The members of the United Nations may not avoid meeting each other. Even the United States and Russia sat together (at the U.N. annual general session).
It was reporter earlier by the The Jerusalem Post that Vice President Jusuf Kalla and Israeli Prime Minister Benjamin Netanyahu met secretly in New York.
"Prime Minister Benjamin Netanyahu held a secret meeting with Indonesia`s Vice President in New York," the newspaper said on Sunday quoting the Israeli Military Radio. (/RS5/RS1)
Mi'raj Islamic News Agency (MINA)