Jordan Recalls Its Ambassador to Israel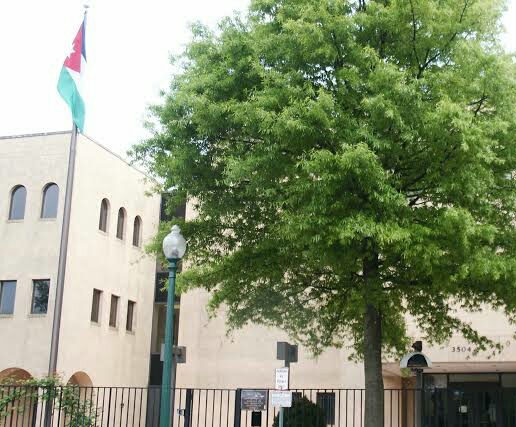 Jordanian Embassy (photo: special)
Amman, MINA – Jordan recalled its ambassador to Israel. It was done in response to the detention of two Jordanian citizens who considered arbitrary by Tel Aviv.
"In view of Israeli Government's refusal to heed our legitimate demands to release Jordanian citizens, Hiba al-Labadi and Abdulrahman Miri, who has been illegally detained without charge for months, we decided to call our ambassador in Tel Aviv to consult as a first step, "said Jordanian Foreign Minister Ayman al-Safadi on Wednesday, October 30 as quoted from Al-Jazeera.
He urged Israeli authorities to immediately free the two citizens. Al-Safadi said he was ready to take necessary legal and diplomatic steps to ensure they returned safely. "Administrative detention is illegal," he said.
Labadi (24 years old) was arrested at the end of August at Allenby crossing between Jordan and occupied West Bank. Until now, he has not been formally charged. Labadi has also been on a hunger strike for a month to protest his detention.
According to the attorney's account, Jawad Boulos, Labadi was interrogated for 16 consecutive days since the arrest. The interrogation process was carried out without respecting Labadi's basic rights. He was asked for hours cuffed to a chair.
Boulos said Israeli investigators even spit on Labadi and threatened to arrest his sister and mother.
"All means of torture and oppression are used to force him to sign incriminating confessions. But despite being cruelly investigated, he (Labadi) did not confess, "Boulos said.
Miri (29) was also arrested at Allenby intersection on September 2. He was arrested when attended the wedding of his relatives in the West Bank.
Until now, Israel has not given reasons for the detention of Labadi and Miri. At present, there are 25 Jordanians imprisoned by Israeli authorities. (T/Sj/P2)
Mi'raj News Agency (MINA)