Israeli Military Forces Threatened to Disband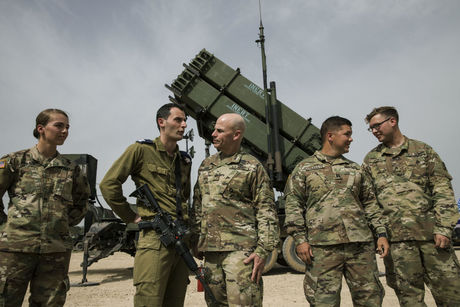 Shraga Tichover hung up his uniform. After more than three decades as a reservist in Israel's military, the paratrooper said he would no longer risk his life for a country slipping toward autocracy.
Quoted from Abcnews on Tuesday, Tichover was part of an unprecedented wave of opposition from within the ranks of the Israeli military to the government's controversial plans to overhaul the judiciary.
Like Tichover, some military reservists refuse to serve and former commanders defend their actions as a natural response to impending change.
"The values ​​of this country will change. I cannot serve the military of a non-democratic country," said Tichover, a 53-year-old volunteer who has served in southern Lebanon, the Gaza Strip and the West Bank.
He underlined that the reshuffle has divided Israel, and now it can be seen by Israeli Jews there is a growing concern that the protests could affect young conscripts.
In a declaration that has sent shockwaves across the country, dozens of reserve fighter pilots said they would not show up for training this week in protest.
The military's Chief of Staff, Lieutenant General Herzl Halevi, reportedly warned Prime Minister Benjamin Netanyahu this week that the reservists' protests risked undermining the military's capabilities.
For Israel's Jewish majority, most of whom must serve in the military, the army is a source of unity and a rite of passage. Military service is an important cornerstone of civilian life and the workforce.
After completing three years of mandatory military service, many men continue in the reserves until their 40s, when service becomes voluntary. Most of those who threaten to terminate their service are volunteers, protecting them from possible punishment. (T/RE1)
Mi'raj News Agency (MINA)