Israeli Forces Tighten Closure On The Town Of Yatta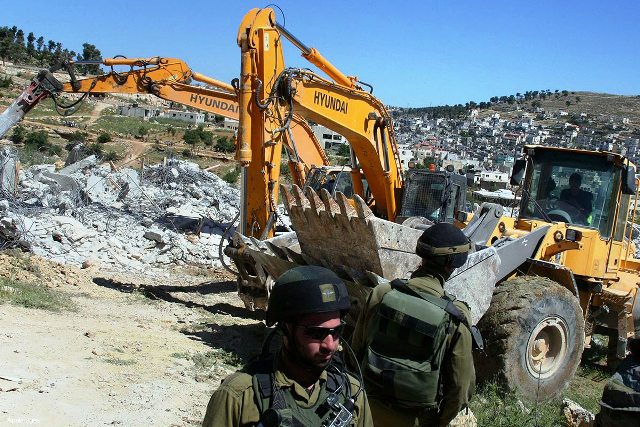 Hebron, 12 Ramadhan 1437/ 16 June 2016 (MINA) – Israeli forces resealed the entrances of the town of Yatta in the southern occupied West Bank district of Hebron on Wednesday, following a slight reprieve of the closure that was implemented by Israeli authorities in response to an attack in Tel Aviv last week.
A Ma'an reporter witnessed Israeli bulldozers closing all entrances to the town of Yatta with dirt mounds and rocks, preventing Palestinians from entering or leaving the area.
Muhammad Moussa Makhamreh, the father of the suspected attacker Khalid Makhamreh, was officially informed on Wednesday that his home would be destroyed on Monday, in line with an Israeli policy of punitive house demolitions which has been denounced by human rights groups as constituting "court-sanctioned revenge."
Meanwhile, the father of the other alleged attacker Muhammad Ahmad Makhamreh, was ordered toevacuate his home to prepare for its demolition.
Yatta has been under an Israeli-imposed closure since the news emerged that the two alleged perpetrators who carried out a shooting attack in Tel Aviv were from the town.
Israeli forces have consistently carried out search and detention raids on the whole community since the attack last week.
Israel's punitive policies against Palestinians are often the target of condemnation among rights groups around the world, who point out that such punitive measures constitute a form of "collective punishment" and represent a clear violation of international law.(T/hna/R04)
Mi'raj Islamic News Agency (MINA)
Mi'raj Islamic News Agency (MINA)
http://www.maannews.com/Content.aspx?id=771895