Israeli Demolitions Leave 27 Palestinians Homeless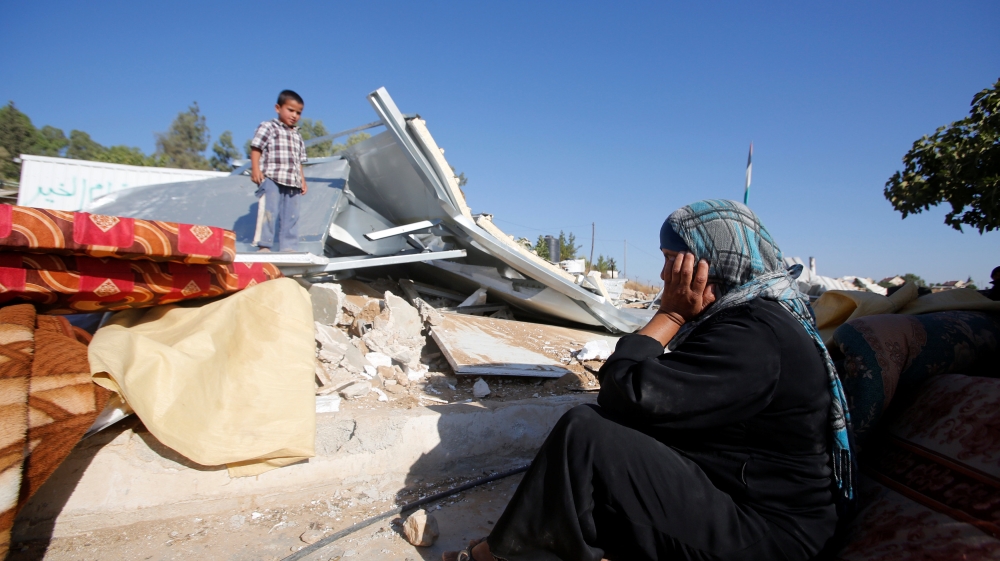 Ramallah, 07 Dzulqa'dah 1437/10 August 2016  (MINA)  – Israel has demolished five homes in the occupied West Bank and left 27 Palestinians homeless, more than half of them children, residents and an Israeli rights group said.
Israeli bulldozers flattened the prefabricated shelters in the village of Um Al-Kheir, some of them built with European Union funding, early on Tuesday, said the B'Tselem NGO.
Israeli police forcibly evacuated residents who attempted to prevent the demolitions, said the group, which campaigns against Israel's occupation of the West Bank and regularly criticises abuses in the Palestinian territories.
B'Tselem said the demolitions had left 16 children homeless.
The structures had been built with EU aid after houses in the village, on the southern tip of the West Bank, were demolished at least eight times, Palestinian Prime Minister Rami Hamdallah said in a statement.
"Israel is relentlessly destroying Palestinians' homes and livelihoods in order to make way for more illegal settlements," he said.
'Squandered aid'
Ramy Abdu, chairman of the Euro-Mediterranean Human Rights Monitor, explained that Israeli authorities have "taken harsh measures against these kinds of [EU] projects".
"They are trying to impose 'facts on the ground' and get more space for settlement expansion," he told Al Jazeera.
In the first three months of 2016, Israeli forces demolished 120 EU-funded structures in the West Bank, according to the United Nations Office for the Coordination of Humanitarian Affairs (OCHA).
In a report published in June, the Euro-Mediterranean Human Rights Monitor estimates that Israeli demolitions and attacks have resulted in the EU wasting 65 million euros ($72 million) in aid for humanitarian and development projects.
"After [demolitions] there are no real actions taken by the EU and Israel continues its demolition of homes without any actions," Abdu said.
"They are wasting their time and money, and there is no political will to stop it."
About 600,000 Israelis live in Jewish-only settlements – considered illegal under international law – in the occupied West Bank, including East Jerusalem, Palestinian territories under Israeli military control since 1967. (T/R07/R01)
Mi'raj Islamic News Agency (MINA)