Israeli Attacks in Gaza Damage Facilities at Indonesian Hospital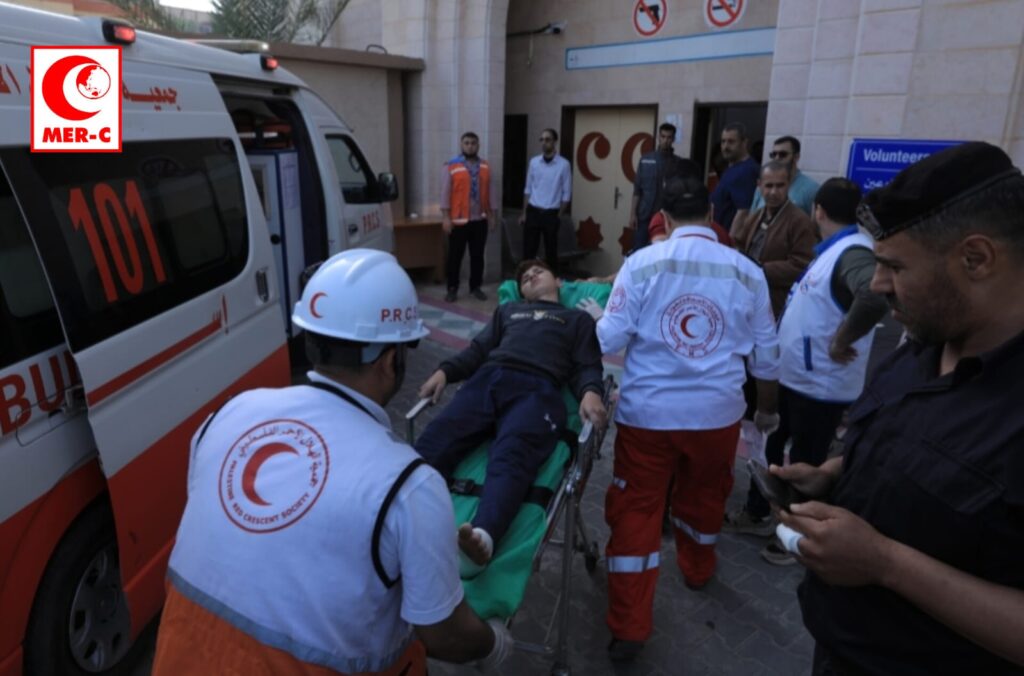 Gaza, MINA – Israel continues to bombard the Gaza Strip, Palestine. Even on the 5th day on Saturday, this attack also damaged the facilities of the Indonesian Hospital located in Bayt Lahiya, North Gaza. The damage was caused by bombs and missiles fired by Israeli fighter jets aiming at several targets around the Indonesian Hospital area.
"Several serious damage occurred to several Indonesian hospital facilities in the northern part of the Gaza Strip due to the Israeli occupation forces targeting several areas adjacent to the Indonesian Hospital on the morning of the fifth day of the aggression in the Gaza Strip," said Farid, one of the Indonesian volunteers in Gaza via text message. sent to MER-C in Jakarta.
"You can see the ceilings in a number of rooms at the Indonesian Hospital falling down along with the RS installation cables. Volunteers and the management of the Indonesian Hospital are still recording the damage," he said.
Meanwhile, according to the Palestinian Ministry of Health, since the first day of the aggression, last Tuesday, at least 33 Palestinians including women, children and the elderly were killed, and 150 others were injured. A number of victims were also taken and treated at the Indonesian Hospital.
Even on the previous day, an Israeli air strike targeting a house was reported to have also caused damage to a nearby hospital, namely the Syuhada Al Aqsa Hospital.
The chairman of the MER-C Presidium, Sarbini Abdul Murad condemns the Israel's aggression against Gazans and attacks around health facilities.
"We condemn Israel's aggression against the civilians of Gaza and the attacks which damaged health facilities which are protected by international law. We ask the United Nations, the OIC, and the international community to immediately end Israel's indiscriminate crimes," said Sarbini.
He also stated that ready to send a Team of Volunteers to the Gaza Strip if the attacks escalated and the number of victims continued to increase.
"If needed, we are ready to send a Team to the Gaza Strip!" he concluded. (T/RE1)
Mi'raj News Agency (MINA)