Israel to Build Wall on Gaza Border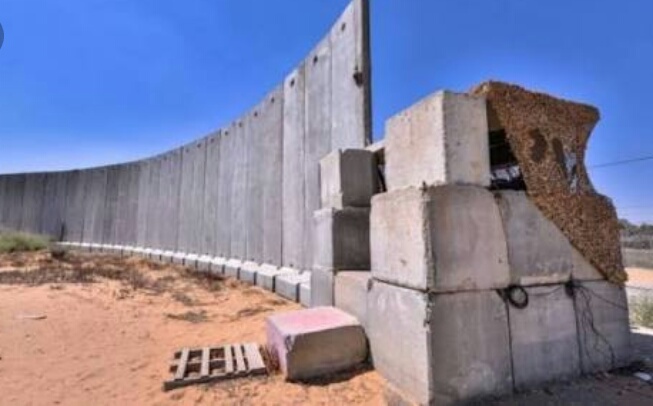 Israel Build Wall on Gaza (photo:Special)
Gaza, MINA – Israel will build a wall in the northern part of Gaza Strip border fence. The six meters high and nine-kilometer longwall will be built between Yad Mordechai and Sderot communities.
According to Channel 12 quoted by Jerusalem Post, Israeli Defense Ministry built the wall to protect its citizens who live along the border. The construction is estimated to cost tens of millions of shekels.
The construction process is expected to be completed next summer. In addition to erecting walls, Israel will also build underground barriers on the Gaza border. The goal is to overcome the attacks from the insurgency in Gaza through the underground.
Last May, Hamas and Islamic Jihad groups engaged in fighting with the Israeli military. The conflict is the worst since the Gaza conflict in 2014 which left thousands of Palestinians dead.
Hamas and Islamic Jihad launch hundreds of rockets into Israeli territory. Tel Aviv responded by launching airstrikes into Gaza. As 25 Palestinians and four Israelis were killed in the latest fighting.
Both sides stopped fighting after Egypt mediated in order to reach a ceasefire. Even though negotiations were reported to be tough, an agreement was reached. (T/Sj/P2)
Mi'raj News Agency (MINA)