Israel Closes French Cultural Center Program in East Jerusalem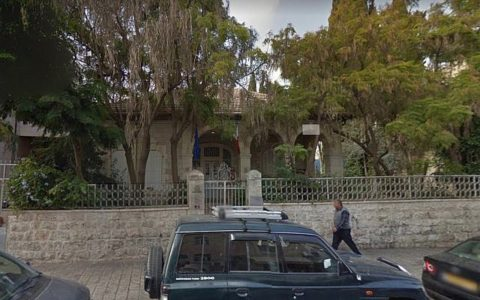 Illustration: French-run Bible and Archeological School in East Jerusalem. (Photo: Google Map)
East Jerusalem, MINA – Israeli authorities forcibly closed an event at the French cultural center in East Jerusalem on Thursday, because accusing it involves an association supported by Palestinian Authority (PA).
Sources from French consulate said Israeli police entered cultural center and installed seals on the doors of the building. However, the center remained open after police operations, the Times of Israel reported.
Israel has banned Palestinian Authority from carrying out official business in East Jerusalem since 2001, in accordance with the 1995 Israeli-Palestinian Interim Agreement on West Bank and Gaza Strip which prohibits PA from operating on Israeli territory.
Consulate did not confirm whether the association involved in the event was actually financed by the PA, but Palestinians who would participate in the event said that allegations were wrong.
Consulate source said after Israeli police arrived, French Consul immediately protested the action through an institute belonging to French diplomatic and cultural network. (T/Sj/R04)
Mi'raj News Agency (MINA)