Israel Angry, EU Envoy Visits Al-Aqsa "Without Coordination"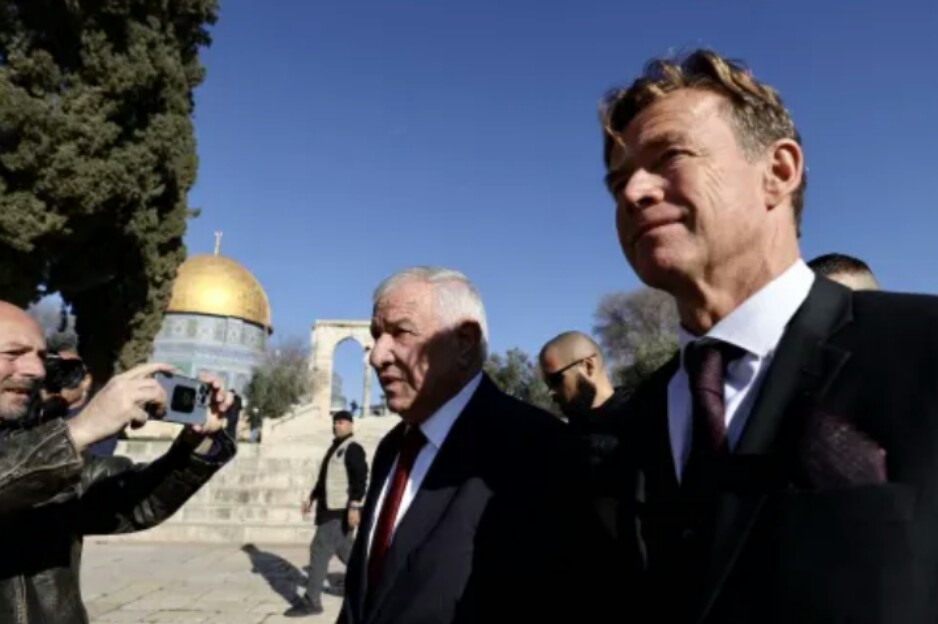 Israel Angry, EU Envoy Visits Al-Aqsa Without Coordination (photo: Anadolu Agency)
Al-Quds, MINA – Israel was angry because of the affairs of other European Union and Western countries visiting the Al-Aqsa Mosque in occupied Jerusalem some time ago without prior coordination with the occupying authorities.
Instead, the diplomats only coordinate with the Jerusalem Islamic Waqf, which is the religious administrative body of the Al-Aqsa Shrine.
"We join like-minded diplomats at Al-Aqsa Mosque in showing support for Jordan's safeguarding of Christian and Muslim holy sites in Jerusalem," the British Consulate in the holy city tweeted as quoted by Middle East Monitor on Tuesday.
Israel Hayom reported that around 30 diplomats from European Union countries, Canada, Australia and Argentina visited the Al-Aqsa Mosque.
"We continue to promote historic status quo arrangements that allow the three Abrahamic religions to worship in the Old City," he added.
The newspaper also reported that a spokesperson for Israel's Foreign Ministry was outraged.
"This visit is irresponsible and could lead to provocation and incitement," he said.
"The foreign ministry will continue to engage through diplomatic channels to prevent steps that could lead to escalation and has made clear to the EU that it will not be taken lightly," he added. (T/RE1)
Mi'raj News Agency (MINA)