ISLAM TO BE AMONG MOST DIVERSE RELIGIONS IN AMERICA: STUDY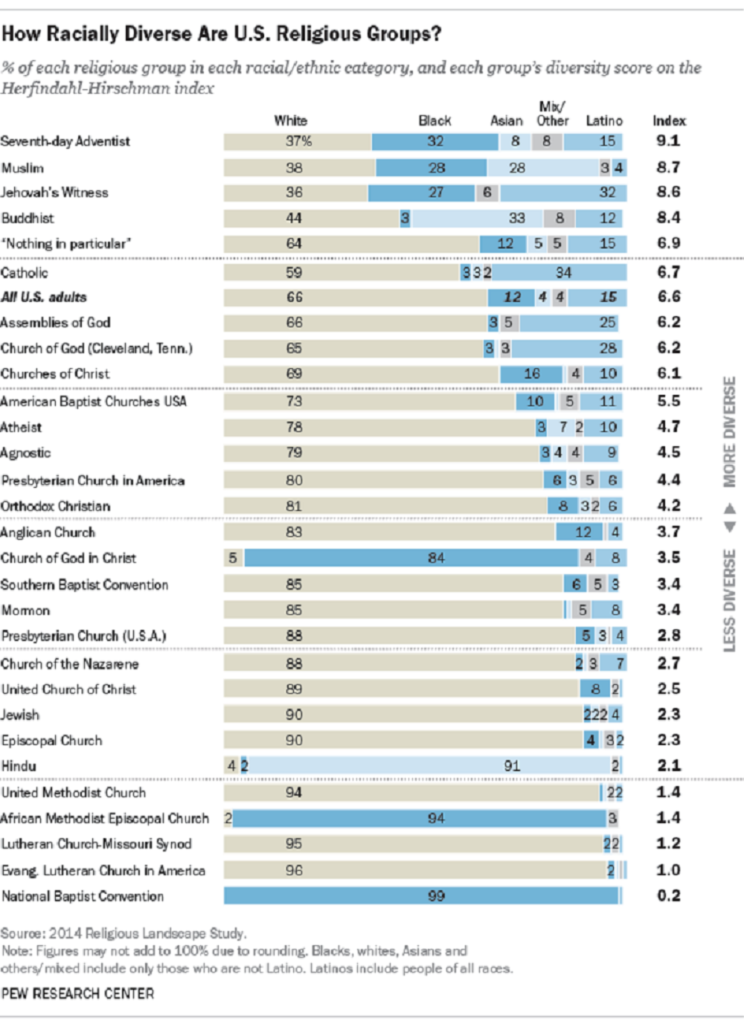 Washington, 26 Shawwal 1436/11 August 2015 (MINA) – Between teenage brides and celebrity athletes, chefs, musicians, turned militants, there's more than enough media coverage about Westerners flooding into the Syrian battlefield. But what about the millions of normal Muslims practicing Islam in the US.
A 2014 study by the Pew Research Center (PRC) showed Islam to be among the most diverse religions in America, just behind Seventh Day Adventists, according to Albawaba news agency, and Pew Research Center.
In research that examined 29 different religious affiliations and five racial and ethnic groups, Hispanics, non-Hispanic whites, blacks, Asians and a category of mixed-race Americans and other races, Islam is ranked as having the second most diverse group of members, International Islamic News Agency (IINA) quoted by Mi'raj Islamic News Agency (MINA) as reporting.

Pew categorized their findings on a 10-point scale in the following way, The more diversely populated the religion, the higher the number.
This means, a religious group made up entirely of one race would get zero, while one comprised of equal parts of all five categories would get a 10.
In this case, Islam scored an 8.7, meaning no more than 40 percent of any group comprised the Muslim population.
Black, white and Asian Muslims make up an equal quarter or more of the American Islamic community.
This study considers most participants from the Middle Eastern and North African (MENA) region to be within the 'white' category, so a lot of Middle Eastern groups are roped into one here.
 Although American Muslims make up approximately one percent of the U.S. population, most Americans can name several famous American Muslims.
Names like Muhammad Ali, Malcolm X, Mos Def, Fareed Zakaria, Shaquille O'Neal, Lupe Fiasco, Dr. Oz and Rima Fakih are part of American popular consciousness. Important business figures like Farooq Kathwari (CEO of Ethan Allen), Malik M. Hasan (a pioneer in the field of HMOs), and Safi Qureshey (a leader in PC component manufacturing) are all American Muslims. (T/Imt/RO6)
Mi'raj Islamic News Agency (MINA)