IRAQ RECEIVES FIGHTER JETS FROM RUSSIA, BELARUS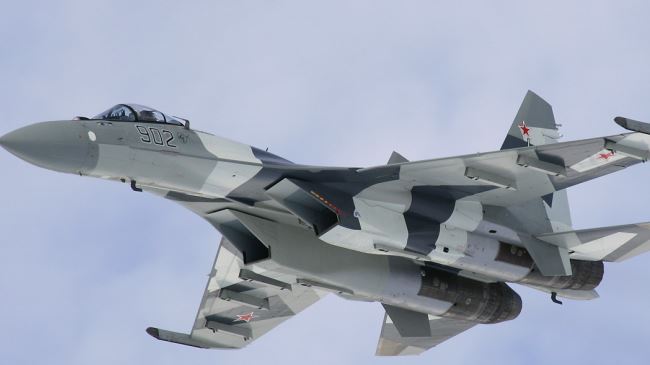 Baghdad, 1 Ramadan 1435/29 June 2014 (MINA) – Baghdad government has received the first batch of Russian-made Sukhoi fighter planes to use them against the militants from the so-called Islamic State of Iraq and the Levant (ISIL).
Iraqi army sources said on Saturday that the fighter jets are expected to be stationed at an airbase in the country's south, Press TV quoted by Mi'raj Islamic News Agency (MINA) as reporting, Sunday
The development follows earlier reports that the country has purchased several used Sukhoi planes from Belarus and Russia.
Iraq's Prime Minister Nouri al-Maliki had earlier said Sukhoi fighter jets will turn the tide against the ISIL and its associated militant groups within days.
The Iraqi premier has also criticized Washington for delaying the delivery of US F-16 jets purchased by Baghdad. Al-Maliki said the al-Qaeda-linked militants' advance could have been avoided if US jets had been delivered on time.
This is while the Iraqi army continues pounding the ISIL positions after retaking the northern city of Tikrit and killing dozens of militants.
Iraqi officials have also confirmed that the town of Khalis is under full control of army forces. The town is located about 15 kilometers north of Baquba and is one of the six districts of Diyala Province.
On Friday, Iraqi army took full control of all areas in the eastern provinces except for the Sa'adiyah district.
The military said a large number of the ISIL militants were killed in the flashpoint province during the army operations.
Soldiers of the Iraqi army have been engaged in heavy fighting with the militants in different fronts and have so far been able to push back militants in several areas.
Premier al-Maliki has vowed that the country's security forces would confront the foreign-sponsored militants (T/P012/P04)
Mi'raj Islamic News Agency (MINA)