INVESTMENT IN TOURISM MAY STAGNATE ON POLITICAL CONCERNS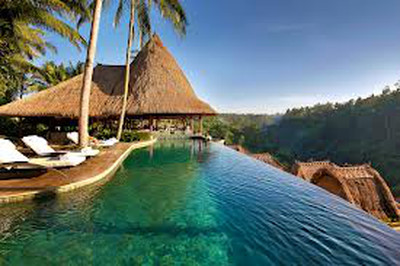 Jakarta, 14 Dzulhijjah 1435/8 October 2014 (MINA) – Investment growth in the tourism sector may stagnate this year as business practitioners decide to "wait and see" until they see the new government working effectively, says Tourism and Creative Economy Minister Mari Elka Pangestu.
"The realization of investment in the first semester is satisfying but with the current political situation in the country, investors will most likely 'wait and see'," the minister told reporters on Monday.
Even though total investment in the first half of this year increased 115 percent as compared to the same period last year, it was projected that the growth would unlikely be more than total investment booked last year Mari said, The Jakarta Post quoted by Mi'raj Islamic News Agency (MINA) as reporting.
Data from the Tourism and Creative Economy Ministry shows that during the first semester of this year, investment in the tourist industry reached US$256 million. That compares with $870 million throughout 2012 and $602.65 million in 2013.
The new administration is slated to start working after president-elect Joko "Jokowi" Widodo's inauguration on Oct. 20.
Indonesian Hotel and Restaurant Association (PHRI) chairwoman Wiryanti Sukamdani voiced similar concerns, saying that several potential foreign investors had expressed their doubts in opening new hotels in Indonesia due to political concerns.
"A lot of investors are holding back their plans to open new hotels as they prefer to wait until the new president takes office," Wiryanti said.
Jokowi's ability to push for reform and spur growth in Southeast Asia's largest economy is currently under question as his political opponents who fill the majority of seats at the House of Representatives, the Red-and-White Coalition, have thus far passed bills not in favor of the president-elect and his backing parties in his coalition.
"The situation is also [exacerbated] by the depreciation of rupiah against the US dollar. We, however, predict that the situation improve by next year," Yanti said.
The country's tourist industry mostly attracts investors from Singapore, China, Japan and Taiwan, according to her. The 2014 negative investment list (DNI) allows foreign investors to own a maximum 51 percent stake in star-rated hotels, non-star rated hotels, catering, spa and restaurants.
Yanti, however, said that the country's hotel industry had been facing an oversupply condition. Hotel occupancy rates in star-rated hotels across 27 provinces surveyed by the Central Statistics Agency (BPS) reached only 52.02 percent in August this year.
"This means that around 50 percent of hotel rooms are empty. This situation is occurring in the country's big cities, including Jakarta, Bandung, Makassar, Bali and Yogyakarta," she said.
A recent study by property consultant Cushman & Wakefield found that hotel occupancy rates in Bali were decreasing to an average 70 percent as of 2013. The occupancy level reached more than 80 percent in 2010. Within the next three years, Bali would see around 8,000 new condotels, in addition to the total 5,000 units as of June 2014, data from Cushman & Wakefield said.(T/P009/P3)
Mi'raj Islamic News Agency (MINA)